DIY Ideas for Panthers Parties
Game day watch parties just got even better.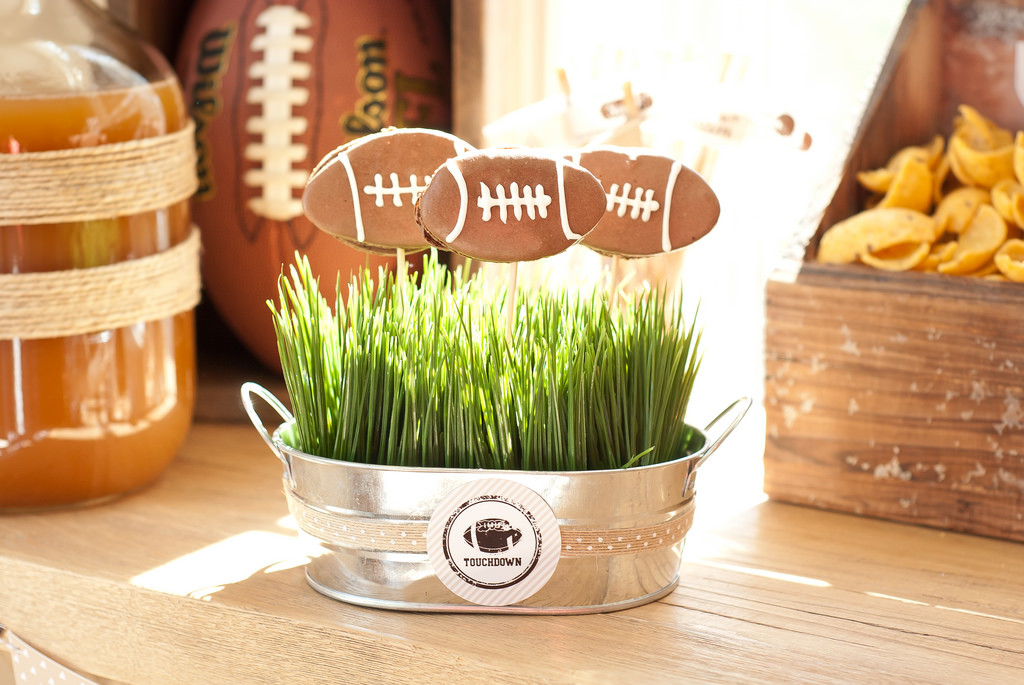 It's the most wonderful time of the year! No, it's not Christmas. It's football season, of course.
Following the Panthers' Super Bowl appearance last season, there's no doubt that Charlotte is pumped up for another season watching Cam and the boys file away more victories. And there's no better way to watch the Panthers than with your fellow fans. Skip the sports bar this year and have game day watch parties at your house–this way the kids can hang out (and not bother you), and you can focus on what's important: the game.
We have a few festive DIY ideas that will turn your home into a home field. Implement these simple details, and your friends will be rooting for you all season long.
Hydration stations
Everyone knows that yelling at the TV takes a lot of energy. That's why you need two forms of hydration at this party: H2O and booze.
Beer station
For the beers, create a beverage tub out of an old, large plastic container or a tin tub you found on sale at Hobby Lobby. Then, decorate it how you'd like! An easy idea is to wrap it with green felt and add the 50-yard line on the front. You can create a little pipe cleaner field goal sitting in the back of the tub, too. Just make sure there's plenty of ice in the tub—no one likes a warm beer.
Water station
As for the water hydration station, get out that pretty glass beverage dispenser you usually fill with sangria, and put plenty of ice-cold water in it. The football detail here is to label it as "Water Break," which can be done by stenciling the words on a sign that hangs around the neck of the jar. Just make sure to have cups next to it, and elevate the cooler so guests aren't breaking their backs reaching down to get a sip of water.
Get the kids in the game
Sunday Funday isn't as fun when the kids are cranky. When they're not outside playing a little two-hand-touch, give them an activity to enjoy inside. Use painters tape on a wall to outline a field goal. Make it large enough to fit the general heights of the children. Then, create simple football-shaped footballs out of felt and put painters tape on the backsides of those. Blindfold the kid and let him or her have a shot at "kicking a field goal." Think of it as the football version of pin the tail on the donkey. The child with the most centered kick wins.
Concession Stand
A football party is nothing without the snacks. But to take things up a notch and provide a bit more novelty, simply create a banner above the snack table calling it the "Concession Stand." Evite actually has a free printable banner if your hands are tied making the hors d'oeuvres.
Game on!