DNCC and OFA-NC Hit the Ground Running in the New Year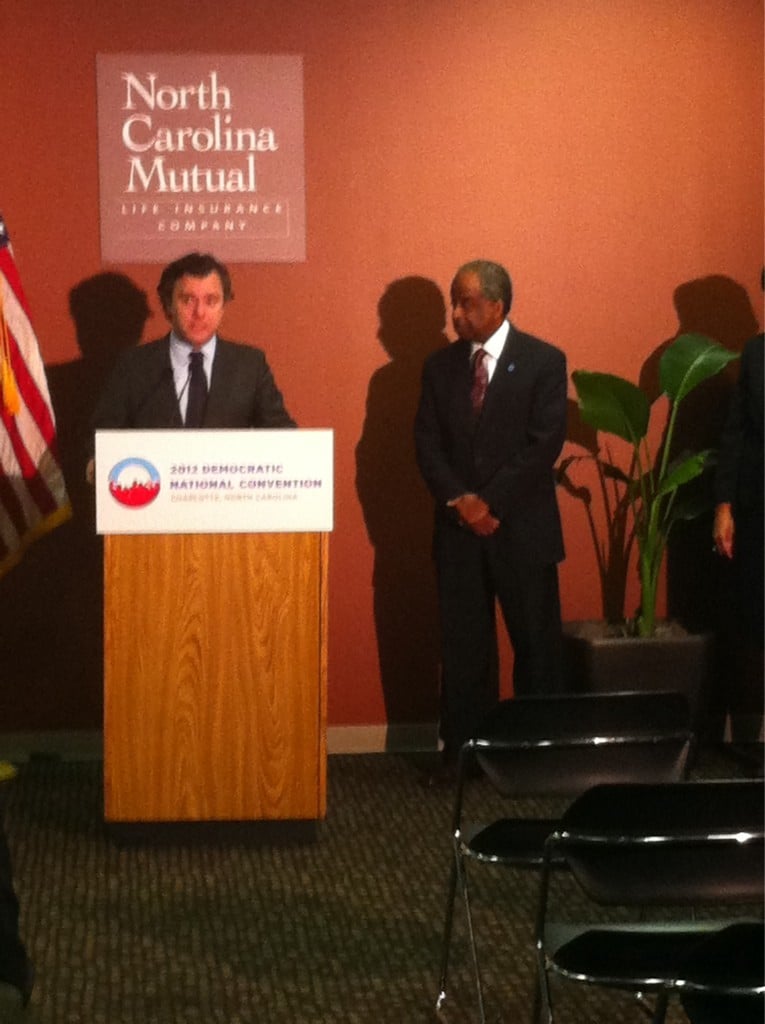 Now that 2012 has arrived, we'll no longer refer to the Democratic National Convention as "next year." And the first week of the New Year is a busy one for Democratic National Convention Committee officials as well as President Obama's Charlotte campaign team.
As I type this, staffers from the DNCC are in Durham. The committee, including CEO Steve Kerrigan, held a press conference this afternoon to announce that it is depositing convention funds into two North Carolina minority-owned banks. The DNCC deposited two million dollars each in non-interest bearing accounts with Mechanics and Farmers Bank and the Latino Community Credit Union. Kerrigan was joined by bank executives, Durham Mayor Bill Bell, and state representatives.
Then tomorrow (Thursday, January 5) beginning at 5:30 p.m., Kerrigan will speak at Levine Museum of the New South as part of the museum's New South for the New Southerner series. The event will focus on the DNC, and Kerrigan will be joined by Mary Tribble, chief of event planning for the Committee for Charlotte in 2012.
Also this Thursday, Organizing for America North Carolina (OFA-NC) will officially open its Charlotte office at 1524 Elizabeth Ave., which I believe is the same site as the 2008 campaign office. OFA-NC is the statewide arm of President Obama's re-election campaign committee. Charlotte had a strong team in 2008, and you can expect for it to be even more impactful this year with the energy brought by the DNC.
The grand opening for the OFA Charlotte Field Office will begin at 6 p.m. Scheduled to attend are: Mayor Anthony Foxx, Obama for America Senior Advisor Mitch Stewart, Southern Regional Director Tharon Johnson, North Carolina State Director Lindsay Siler, and numerous volunteers. Click here to RSVP to attend.