Don't Forget the Details
These trimmings can round out your turkey feast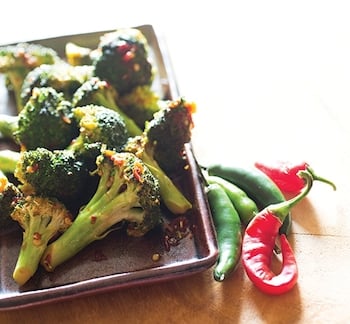 A Thanksgiving meal isn't complete without some sides, cocktails, and desserts. We pulled some of our favorite accompaniments from Charlotte Home + Garden just in time for you to prepare for tomorrow's dinner.
Breakfast. If you have friends and family staying with you for the long weekend, they'll be hungry first thing Thursday morning. Some people fast until Thanksgiving dinner, but that's not suitable (or necessarily advisable) for everyone. Prepare this breakfast pie from Tupelo Honey Cafe for a one-dish crowd-pleaser. With multiple filling options, from spinach and mushrooms to ham and bacon, adjust it to suit any tastes. Preparing your pie crust, cooking your meat, and chopping other ingredients can be done the night before. In the morning, layer everything together, add the eggs and cream, and pop it in the oven.
photo by logan cyrus
​
Cocktail time. As you cook and spend time with family, prepare a cocktail to sip as a treat for you and your guests. This honey-lemon sidecar sling from Customshop has a hint of sweetness from orange juice, honey, and simple syrup. Garnished with an orange slice or peel, it's festive and fitting for a Thanksgiving afternoon.
photo by chris edwards
Appetizer. Seasonal squash is a star this time of year. Use butternut, acorn, or kabocha for this squash flatbread. You can take a shortcut with premade pizza dough for an easy snack to bridge the time between the parade's finish and the football kickoff. Slice it and put it out on a board for guests to enjoy at their leisure.
photo by taylor mathis
Vegetable sides. For an alternative to the traditional casseroles and steamed vegetables, try roasting broccoli, cauliflower, or carrots. Roasting brings out the vegetables' natural sweetness. Creative spices and sauces, such as sweet chili sauce, red wine vinegar, and cayenne pepper, add interest to the dishes that are often second thoughts.
photo by peter taylor
Dessert. Although chocolate might not be first of the list of traditional Thanksgiving desserts, it's never a bad idea to have a chocolate option on the sweets table. This chocolate rosemary tart from BLT Steak has an unexpected earthy flavor. It can be made ahead and stashed in the refrigerator until dinnertime. The dark chocolate is rich and decadent, so one small slice makes a satisfying ending to a memorable meal.
photo by logan cyrus
Happy Thanksgiving!