Don't Make One of These 5 Decorating Mistakes
Here's how to avoid a huge oopsie.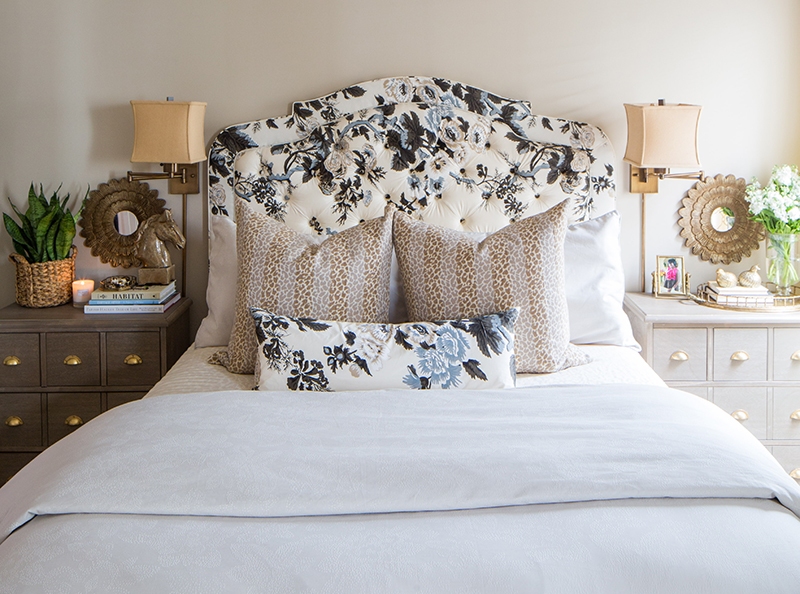 It can be scary to take on the task of decorating your home. Especially if you're only working with one set of eyes. What if it doesn't look good? What if you mess up? Well, the good news is, a lot of people make mistakes when decorating their homes. And others' mistakes are your lessons to be learned.
To avoid making those mistakes altogether, take our advice. Below, we're going over some of the biggest mistakes you can make while decorating so that you can steer clear of starring in the frightening scene where you're on your knees in the middle of the living room floor, shouting at the ceiling with clenched fists. Because nobody wants that.
Mistake #1: Buying furniture without measuring the space first
Sure, that sofa looks fabulous in that vast, open showroom. But as soon as you lug that bad boy home, you realize that it does not leave room for much else in your living room. Before you buy, make sure to measure the space you're looking to fill, and determine what sizes are too small, just right, and too big. Bring those measurements with you to the store so that you don't forget and can easily see whether or not that piece of furniture you love will actually work in your space.
Mistake #2: Doing too much.
Sometimes people get too carried away with making bold style statements in their homes. While some surprising elements are certainly welcome (and often encouraged) in home design, too many can be tacky, off-putting, and/or overwhelming. Give your guests a place to rest their eyes; choose simple pieces to balance out your showstoppers to get the "wow" effect you're looking for. If everything is extravagant, nothing will be special.
Mistake #3: Doing too little.
The opposite of the above faux pas, doing too little can also negatively impact the vibe of your home. A boring home with no character will feel cold and plain. And, yes, you can do minimalism and monochrome while still incorporating bold elements. A good rule of thumb is to bring at least one attention-grabbing item into each room. Whether it's a brightly-colored seat or a striking light fixture, as long as it draws the eye in, it's your wow-factor.
Mistake #4: Choosing paint without trying it.
It can be fun to snag a bunch of paint samples from Lowe's, but don't you dare buy a bucket without first testing the color your wall. Even if you tape the sample cards to your wall, you should still test the actual paint on your wall with a small brushstroke before going gung-ho. The hue often translates differently when in paint form, and you'd hate to be stuck with a color you don't love.
Mistake #5: Painting before you buy furniture.
If you want to confine your decor decisions to a tiny box, paint first. But if you want some flexibility in your furniture picks (hint: you should!), wait to paint! Too many people make the mistake of finding the wall color first, and then they have a hard time finding furniture that matches the color. Make it easy on yourself and choose the major furniture items before the paint, that way you can pick a complementary color that brings everything together.