Drink up and do some good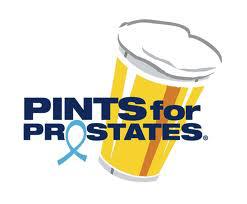 One of the great things I've discovered about Charlotte's beer community is that everyone is truly invested in each other. That was more than evident during last weekend's NC Brewers Fest. Throughout the day, I encountered representatives of one brewery in another's tent, or over in the home brewers' section. Everyone supports one another, and it's an awesome sight to see.
It was also amazing to see the turnout during last month's Beers for Boston event, as hundreds of people showed up and raised nearly $1,200 to help the Gross family. (Off that success, NoDa Brewing Run Club is holding their inaugural 5K on Friday, June 7, with proceeds benefitting the fund set up for the Gross family, Be Strong Stay Strong. I'll have further information in a future blog post but registration is now open.)
This coming week, there are two upcoming events that will once again bring the Charlotte beer scene together for great causes.
On Sunday, May 19, the Duckworth's on Park Road is having a bottle share party, with 100 percent of the proceeds going to Pints for Prostates, which is an organization that educates men about getting screened for prostate cancer and also raises money for research in trying to cure the disease. Aside from the bottle share tickets, $1 from every non-promotional draft sold that day will also go to Pints for Prostates.
The bottle share begins at 1 p.m. Tickets are $10 (along with any additional donation you'd like to give) and will be available at the door. A ticket allows you to bring in up to three rare beers to share with fellow craft beer lovers. I've been to a couple of bottle shares at Duckworth's for the Event Horizon release and trust me, it never disappoints. Think along the lines of Pliny the Elder and other offerings from Russian River Brewing Company, along with beers from previous years (such as a 2009 Olde Rabbit's Foot from Olde Hickory Brewery). You can check out what people are already planning to bring at the event page on BeerAdvocate.com.
And speaking of rare beers, Duckworth's will also be selling a limited supply of Founders Doom and KBS bottles at the event. This will be on a first-come, first-served basis and the limit is one bottle per person. If all that isn't enough, each ticket purchased will enter you and a friend in a raffle to win a nine-day beer adventure in Europe. Details about the trip can be found here.
—
The next day, Monday, May 20, Good Bottle Company is teaming up with Papi Queso for a five-course beer and grilled cheese pairing. This event was just created so the menu has yet to be finalized, but I'll make sure to update the post when it's released. All beers will be local.
The event starts at 7:30 p.m. and lasts until 10 p.m. Tickets are $50 and will be limited. You can purchase tickets here, and all attendees will also receive a half-pint (8 oz.) glass from Good Bottle. All proceeds from this event will go to Adam Patwa and daughter Charis, who lost their wife and mother, Amy Patwa, to breast cancer in January.