'Drinking Made Easy' Highlights Charlotte's Bar Scene in Jan. 25 Episode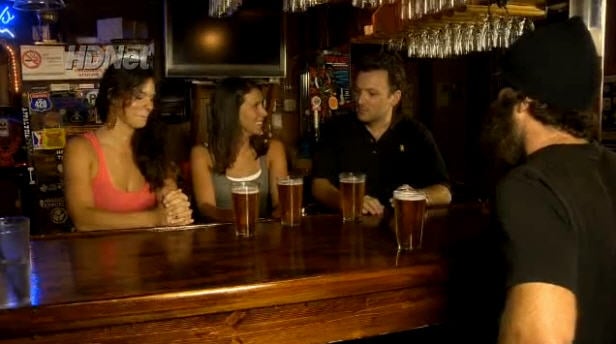 What do you think of Charlotte's cocktail and craft beer scene? There are more bars, nightclubs, and lounges in the city serving up premium drinks than ever before. Perhaps a testament to Charlotte's love for libation is the city being featured in an upcoming episode of Drinking Made Easy on HDNet.
Drinking Made Easy is a cool show that is akin to something you would see on a popular food channel. Hosted by Zane Lamprey, the show not only educates viewers on drinking culture and recipes, but does it in a fun, lighthearted, and sometimes obnoxious way—the way drinking should be.
I got to watch the half-hour episode in advance and I was pleased to see that Lamprey visited a good and varied selection of Charlotte bars. It's not uncommon for national shows to visit a city to profile an element of its culture, like bars or dining, and completely miss the mark. Fortunately, Drinking Made Easy is pretty well on target with its visit to Charlotte.
Zamprey, with sidekick "stunt-drinker" Steve McKenna and mascot Pleepleus in tow, visit: Loft 1523, where the bartenders make an interesting drink made from breakfast items; VBGB Beer Hall and Garden, where the owner details why he chose to open the city's first beer garden; Dixie's Tavern, where the bartender explains why Charlotte is known as The Queen City; Prohibition, where a cocktail is made with moonshine; the U.S. National Whitewater Center, where they engage in the "Six-Pack Challenge;" Crave Dessert Bar, where fondue is served in a way I've never seen before; and lastly to The Philosopher's Stone Tavern, where the beer tower becomes the focal point of mischief. You probably would've preferred I warned you with a "spoiler alert," but trust me, you'll want to watch the episode to see all of the anecdotes (and drinking debauchery) I didn't mention—especially, the details on the drinks made at each of the places.
Overall, Charlotte's drinking scene is very well-represented in the episode—including some attractive bartenders along the way. Be sure to tune into HDNet (channels 306 on DirecTV, 362 on Dish Network, and 1105 on AT&T U-verse) on Wednesday, January 25 at 8 p.m. to watch it. For more details, visit drinkingmadeeasy.com.
I wouldn't be surprised if at least a couple of the local bars featured decide to hold viewing parties for the Charlotte episode of Drinking Made Easy. If that's the case, I'll try to get the info and provide it to you.
Be sure to bookmark www.charlottemagazine.com/Blogs/Dusk-Till-Dawn to stay plugged into Charlotte nightlife.