Drinks with Augusto Conte
The Italian owner of Luce, MezzaNotte, Coco Osteria, and Toscana toasts to sixteen years in the business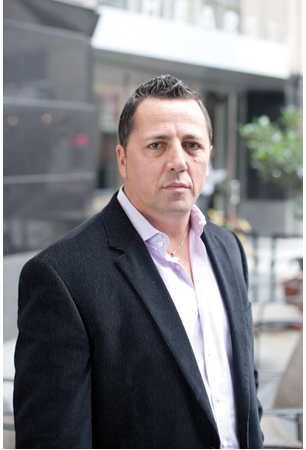 The Ischia, Italy, native and owner of Luce, MezzaNotte, Coco Osteria, and Toscana toasts (with white wine) his sixteen years of serving authentic Italian cuisine in Charlotte:
On Coco Osteria turning tapas: After so many years, we want to bring something new and different to that space; the whole culture will change.
What's the new concept? It'll be called Malabar and serve Spanish fare. Dishes on the new menu? Fish, meat, and chicken; Spanish cheeses, pata negra (cured Iberian ham), jamón serrano.
On the new restaurant in Waxhaw: Trattoria Antica will feature traditional Italian food.
Why is Waxhaw the right market? It's the right size and just far enough away from MezzaNotte and Toscana.
Anticipated crowd-pleaser at Trattoria Antica? Osso bucco, braised Milano style.
Classic Italian dish that's improperly executed in America? Mare (seafood linguini). How have you authenticated the execution? Toscana's executive chef, Gabriele Grigolon, knows how to really clean the shellfish, serves it exceedingly fresh, and never uses canned tomatoes; you need a real Italian chef who's grown up, lived, and cooked in Italy.
Favorite food genre besides Italian? Vietnamese.