Drive-In Movie Theaters Near Charlotte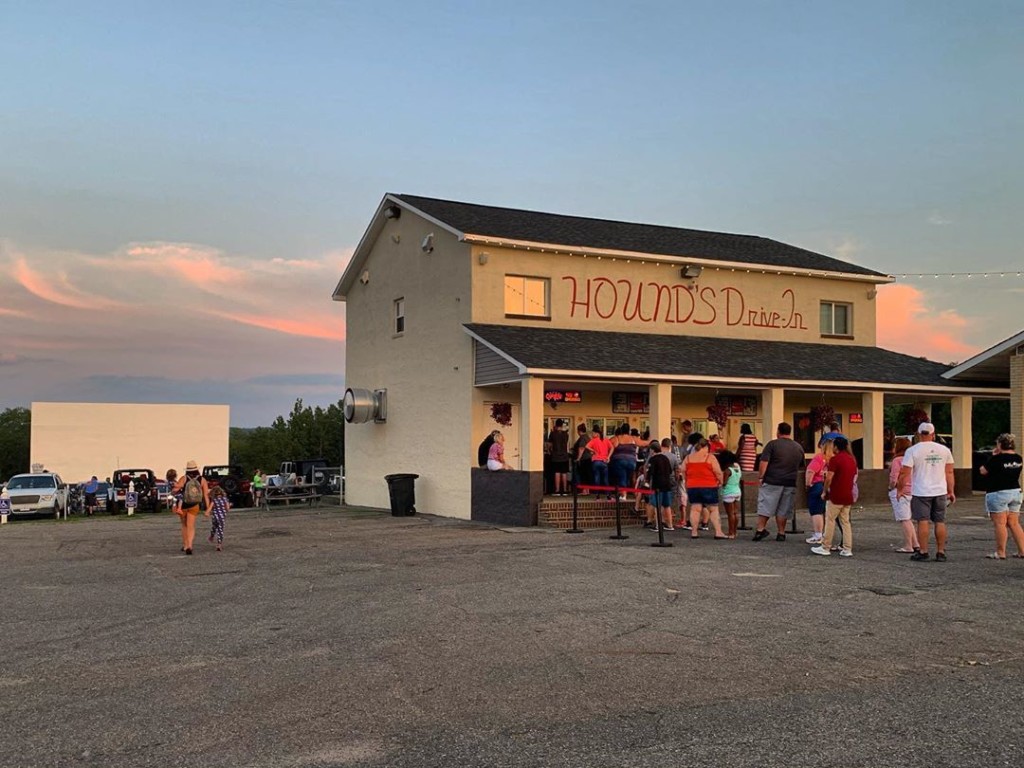 The drive-in movie theater inspires nostalgia for many, as the venues were more plentiful during previous decades. Still, there are three within an hour's drive of Charlotte. These screenings usually begin at dark, as is the drive-in theater way. Each of these sites also has rentable radios, so that you don't have to run out your car battery during the show. (But jumper cables are also available if you do opt to use your vehicle's sound.) Read about the spots below:
---
Hounds Drive-In Theater in Kings Mountain
Distance from uptown: 33 miles
Cost: $15.00 per carload
This cash-only spot shows new films on two screens, with double features Friday through Sunday. Outside food and drinks are brand, but Hounds has a robust, affordable menu with both the normal fare of popcorn, soda, and candy and heartier offerings like hamburgers, pizza, and hot dogs. Parent bonus: There are playgrounds on site, while you wait for the movie begin at dark. Gates open at 6 p.m. 114 Raven Cir, Kings Mountain.
Badin Road Drive-In in Albemarle
Distance from uptown: 45 miles
Cost: $7 for adults; $5 for kids 6-11; and free for moviegoers aged 5 and under
Double features her run Friday through Sunday, with two screens showing new films. There is no stated policy on outside food and drinks. Parent bonus: There are playgrounds on site, while you wait for the movie begin at dark. Also: Wi-Fi. Gates open at 6 p.m. 2411 Badin Rd., Albemarle.
Sunset Drive-In Theatre in Shelby
Distance from uptown: 50 miles
Cost: $12 per carload
Also cash-only, this spot is the cheapest of the bunch if you have at least two adults in tow. Like Badin, they do have concessions, but outside food is allowed. Shows run on Friday and Saturdays. Gates open at 6:45 p.m. 3935 Sunset Boulevard, Shelby.