Duke Kroger Announces New 'Open-Fire' South End Restaurant Cinder
Chef plans open-fire cooking, tasting menus, and a cocktail lounge with bourbon bar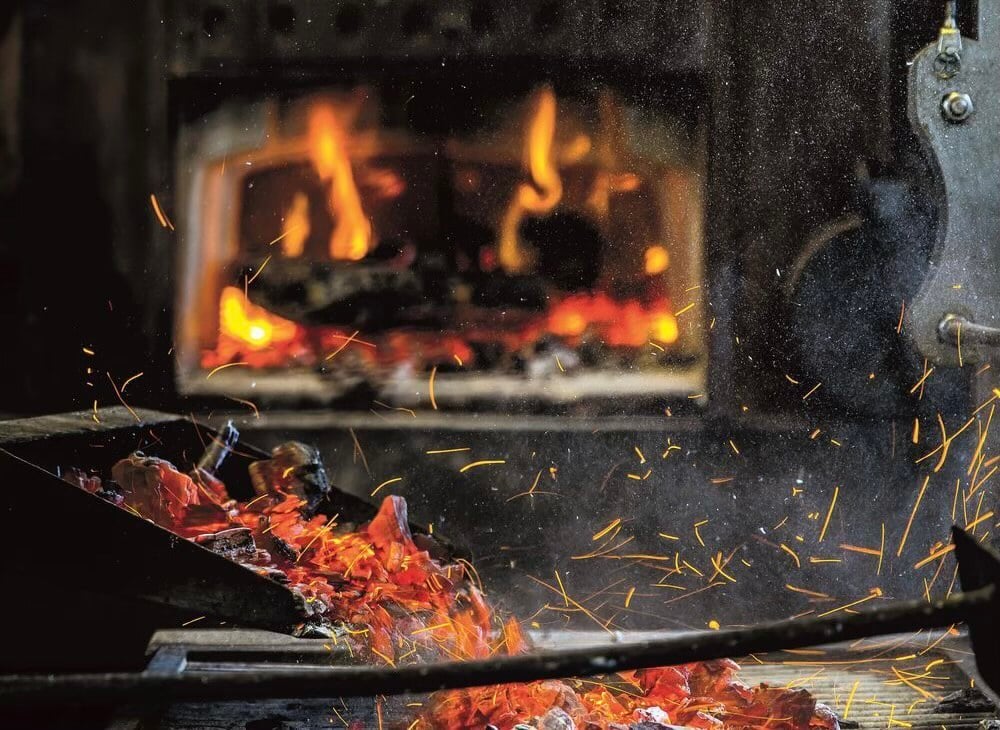 Chef Duke Kroger plans to open a new restaurant called Cinder in South End in June, Kroger told Charlotte magazine today.
He calls Cinder "a modern play on open-fire tasting" with characteristics of Husk, the famed Charleston restaurant where Kroger got his start as a line cook, and Firedoor, the renowned wood-fired restaurant in Australia. "In Charlotte terms, it's like Supperland-meets-Bardo," says Kroger, the former executive chef at the historic Baker's Kitchen in New Bern. He wouldn't reveal Cinder's location but says "it's in the Bardo-PARA-VANA area."
Expect a mix of small plates and entrées with dishes like cornbread skillet panzanella, ashen crawfish étouffée, and charred baby Bibb salad. Kroger says the menu will include 120- to 180-day dry-aged beef from Shipley Farms Beef in Asheville as well as wild game meats like elk and caribou. "Everything is cooked off live fire," he says. "We'll have a lot of interaction with guests, explaining the different processes."
Cinder will have two different tasting menus—one 6-course and one 8-course—available on Saturdays. "People see tasting menus and get intimidated, but this is not just for foodies," Kroger says. "Food was never meant to be segregated or class-divided. We'll play off the concept of fine dining, but we're making it more welcoming."
Kroger declined to name his mixologist but says she hails from Raleigh and is one of the most talented in the country. Look for an upscale bourbon bar with whiskey from Buffalo Trace Distillery and nightly tastings from 10 p.m. to midnight. The reservation-only restaurant will have entirely indoor dining and open seating at the bar.
Construction starts the week of November 21, and Kroger is having a $120,000 custom fire hearth built in Asheville. He describes the décor as modern-rustic and plans to serve on ceramic dinnerware by North Carolina-based Hallyburton Pottery. "I try to keep things local whenever I can," he says.
To gain momentum ahead of next year's opening, Kroger will kick off a pop-up dinner series with notable chefs like Sean Brock in attendance. Tickets are $185 per person, and his first two dinners are already sold out. Check back for his December schedule on his Facebook and Instagram pages to purchase tickets; when his website launches later this month, guests will be able to buy tickets through Ticketmaster.