Dumpling Lady Among Four New Tenants Announced for Optimist Hall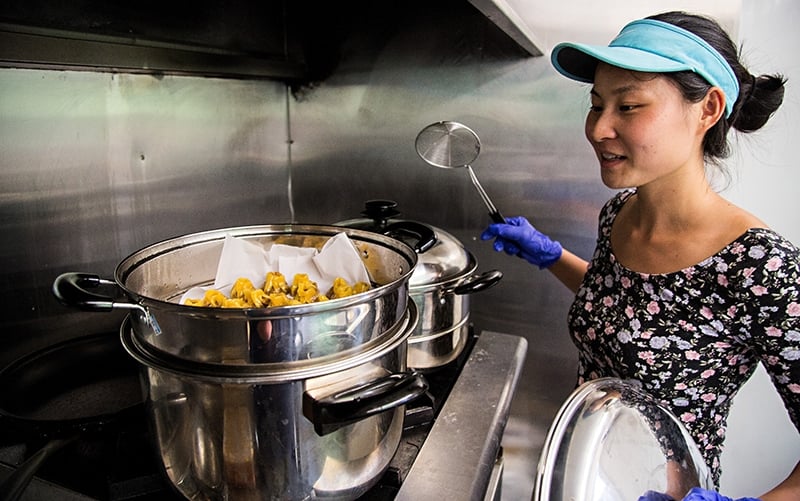 ON MONDAY, mixed-used development Optimist Hall announced four new tenants eying a spring 2019 opening. The site, formerly called Tompkins Hall, will now also include stationery and craft store Archer Paper Goods, cocktail spot Billy Sunday, pet health food store Pet Wants, and a stall for beloved food vendor The Dumpling Lady. The Dumpling Lady's stall, its first brick-and-mortar space, is 500 square feet and will include the dumplings, noodles, dim sum, and other dishes that have made the brand's food truck a Charlotte fixture.
Previously announced tenants include Aix French Market, Ava, Bao + Broth Ramen + Bun Shop by Moffett Restaurant Group, Fonta Flora, Honeysuckle Gelato, Papi Queso, Suárez Bakery & Barra, Undercurrent Coffee and Zukku Sushi. See our previous story on the spot here. The entire site is 146,000 square feet, a former gingham mill just north of uptown. Optimist Hall will have a series of "rolling openings" which it says will begin late this year.