Dyeing Eggs, Naturally
Onion peels, herbs, and spices make earthy, neutral hues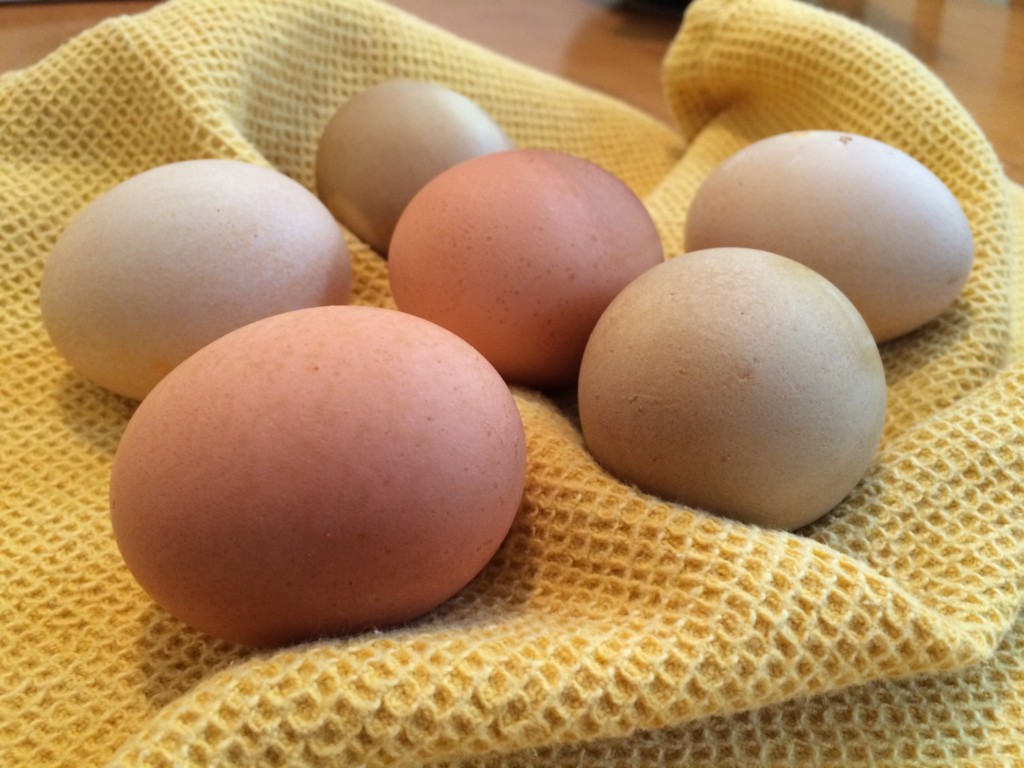 As Easter weekend approaches, I did some experimenting. I remember my great-grandmother always dyed Easter eggs with onion peels. She lived through the Depression, so I suppose it was once a necessity. As kids, my cousins and I just thought it was cool. After reading a few recommendations and recipes for all-natural Easter egg dyes, I tried a few. Some turned out better than others, and I'll make some adjustments on my next batch. But overall, I was pleased. And I think my great-grandmother would have been, too.
Check out the results below. If you have a favorite egg-dyeing tradition, let us know. Share a comment, send an email (leahchughes.cltathome@gmail.com), or Tweet it to us (@HughesLeahC).
One of the best things about this process is that you can use whatever you have on hand. Onion peels were a must for me. And I had a bunch of cilantro in the fridge that was on the verge and yellowing a bit. It stains my cutting board when I chop it, so I thought it might be a good candidate. Then I wanted a spice, so I grabbed some ground mustard.
Then I thought the mustard might be too similar to the onion peels, so I switched it with paprika.
I cooked the eggs by bringing the water to a boil, turning off the heat, and leaving them covered for 20 minutes. None cracked! Then I drained them, ran cold water over them, and sat them aside to cool.
I filled three pots with two cups of water each, added the ingredients (peel from one onion, bunch of cilantro, and two teaspoons of paprika), and brought the water to a boil. I let the pots boil about 10 minutes and then left them to steep for a couple of hours.
Once the liquid cooled, I removed the herbs and peels, and drained it into cups. I added a dash of vinegar and put in the eggs. I left them in overnight. Looking back, it would have been good to turn them a few times because the bottom and top didn't color evenly.
All in all, the colors were nice. Subtle, but pretty.
We'll work our way up to the best. The paprika didn't give much intensity, but the speckled effect was neat.
This photo doesn't do the cilantro ones justice, but they turned out a moss green.
Onion peels provided the deepest color. These were my favorite.