Easy As Pie: DIY of the Week
A late-night bite for the bride and groom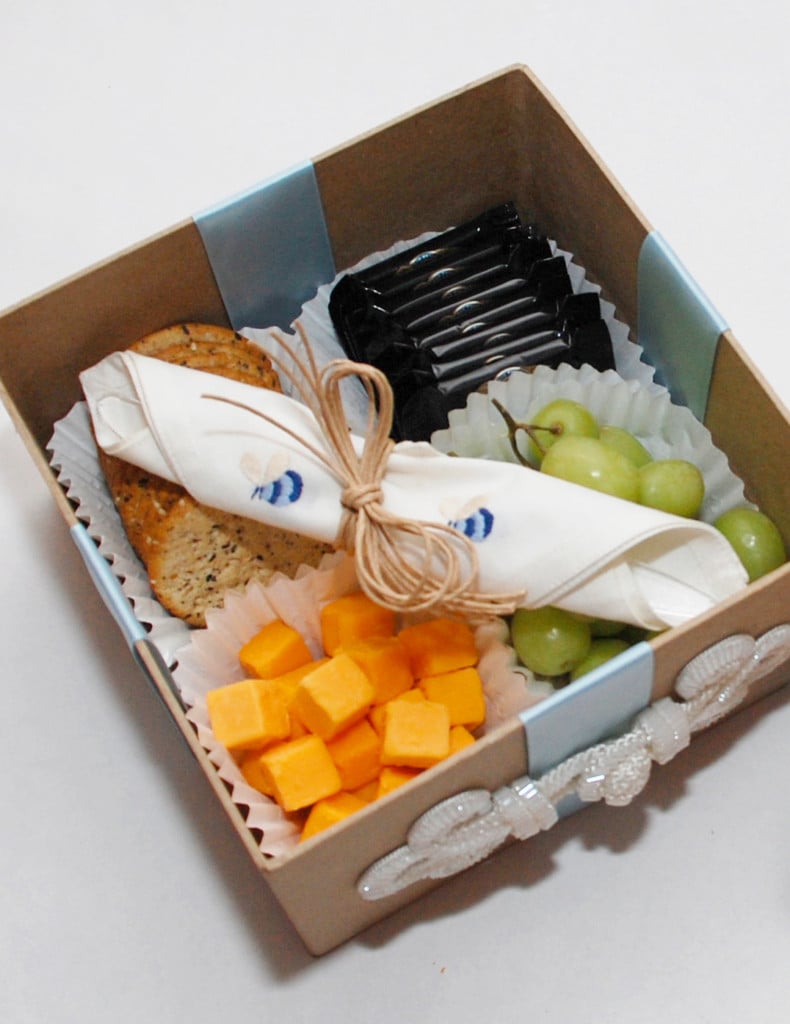 Between making the many rounds and subsequently dancing the night away, more often than not, the bride and groom will have little more than a morsel of cake and sip of champagne, come reception time. An astute wedding planner will typically put together a to-go sampling of the caterer's fixings and slice of cake to stow away in the hotel room for the newlyweds. However, (for those lacking such connections with the vendor staff) an equally thoughtful–not to mention, elegantly presented–way to give the hungry bride and groom something to savor at the night's end is to put together your own snack box. Simply deliver it to the hotel maître d' and ask him to deliver it to the couple's room. Just be sure to specify contents and if they require refridgeration. Whether you're the MOH, bridesmaid, or simply a guest, this small gesture will make a big impression when the new Mr. and Mrs. set foot into their suite. If the box has perishable sustenances, accompany it with a bottle of bubbly and a note to be set on the table instructing the couple to find it in the refridgerator.
For our first weekly DIY, we've put together step-by-step instructions on how to assemble this box of late night bites. So let's get down to business.
We used luscious green grapes, sharp cheddar cubes, sesame crackers and dark chocolate squares to fill our box, but feel free to use any dainty food items you prefer.
All photos: Stuart Beringer