Eat, Grow, Live
Mecklenburg County Cooperative Extension announces family-friendly, free educational opportunity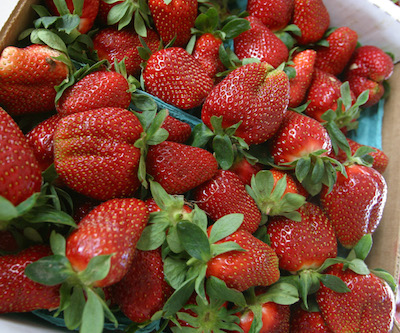 For two hours on Saturday, May 16, Mecklenburg County Cooperative Extension invites area families to learn how to "Eat, Grow, Live" with the Extension.
Cooperative Extension offices across North Carolina are devoted to strengthening communities through education about such topics as agriculture and food; health and nutrition; lawn and garden; and soil, water, and air. The Mecklenburg County office has a long list of opportunities for people to connect with and learn about their surrounding environment.
The Eat, Grow, Live event is designed with a family focus. Attendees can choose two of the experiential sessions. Sessions include "Strawberry Science: DNA Extraction" where participants will perform an experiment with overripe strawberries, "Plant Propagation" where discussions include starting plants from seed and transitioning them outside, and a combo session on "Pestos, Dressings, and Simple Herb Seasonings" and "Triple S: Salsa, Soups, and Stews." From transforming basil into pesto to making your own potting soil, the day will be filled with applicable, take-home knowledge.
The entire Eat, Grow, Live experience is free. Advanced registration is required (click here), and the deadline to sign up is Wednesday, May 13. The event takes place from 10 a.m. to noon at the Extension office at 1418 Armory Drive, Charlotte.