EatWorkPlay CLT Regularly Hosts Charity Events. Where Are the Donations?
After controversy surrounds this year's gala, a look at the media platform's past shows a pattern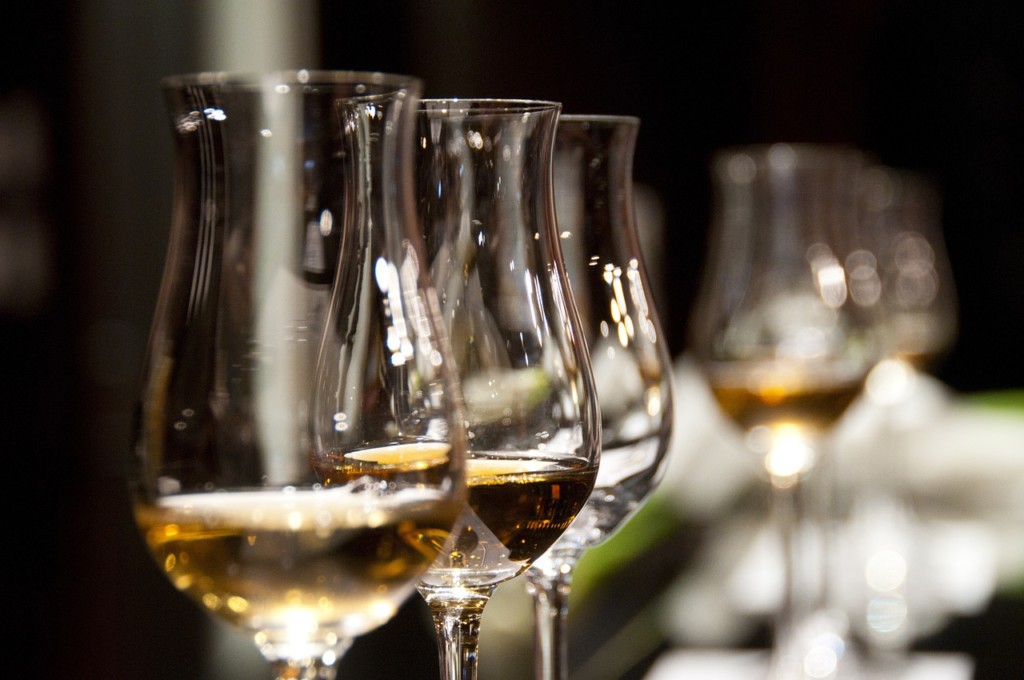 Updates can be found bolded in the story and at the end.
---
EatWorkPlay CLT, an online lifestyle guide, planned to hold its annual black-tie gala at Camp North End this coming Saturday, November 2. But on Sunday, without explanation, the company told guests—who had paid from $65 to $2,000 (for a VIP table for 10) to attend—that it had postponed the sold-out gala and would not be refunding the tickets.
Frustrated guests took to social media to demand an explanation. "Unacceptable. No refund? Sounds like you overextended yourself and we just footed the bill," said one commenter. Another said, "I feel like I've been scammed. You just had a pre-party event on Friday and all of a sudden the gala is postponed with NO REFUND option."
EatWorkPlay's founder, Davon Bailey, changed his mind on the refund issue, posting later Sunday on Instagram that EWP would process full refunds within 90 days. The Willy Wonka-themed gala was initially postponed to March 21, 2020. Then, Bailey announced it would be held on February 29, 2020. 'In a call made minutes before we published, Bailey told me it will be held as planned on November 2. When pressed about details, including a venue, he said, "We're about to have the event and finalize those details." (As of Tuesday evening, the gala's date is back to February 29.)
When I originally reached him by phone Sunday, Bailey told me he postponed the event because he was worried it wouldn't meet guests' expectations. He told me he's "heartbroken" about the postponement. "We've been having events for years," he said. "It's the first time we had to postpone an EatWorkPlay event."
That appears to be true—but it's not the first time an EWP event has failed to deliver on its promises. At least three nonprofits have yet to receive thousands of dollars from various charitable events Bailey's company organized, Charlotte magazine has confirmed. A host venue for one of the events, a September 2018 gala to benefit Smart Start of Mecklenburg County, sued EWP and later settled after, it claimed in District Court, the company failed to pay a bill for more than $11,000.
EWP is a digital lifestyle publication that caters to young professionals through luxury galas, networking mixers, and stories on their website about restaurants and activities. Bailey, 27, who's from the Washington, D.C. area, started EWP "to connect with people" after he moved to Charlotte for a job at Bank of America. In 2016, Bailey quit his job and pursued the media start-up full-time. Today, EWP's social media platforms have more than 85,000 followers, and its website lists notable local partners that include Charlotte Center City Partners, the Charlotte Hornets, NASCAR, and NoDa Brewing. A majority of EWP's events are benefits for charitable organizations.
On September 8, 2018, EWP hosted its first black-tie gala, a 007-themed night for young professionals that promised VIP experiences with unlimited booze and food from local restaurants, all benefitting Smart Start. According to one of the event sponsors, Search Solution Group, a Charlotte-based recruitment agency, the gala raised $10,000 for the pre-K education nonprofit. But Executive Director Nancy Hughes told me Sunday that Smart Start has never seen any of it. "Promised, but received nothing," Hughes said via email. "Considering staff time we invested, we actually lost money."
The Broken Spoke, a cocktail lounge and restaurant next door to Sugar Creek Brewing in south Charlotte, sued EWP and its former events and community manager, Kristin Taylor-Hines, in District Court in June. The Broken Spoke claimed that Taylor-Hines learned on Sept. 7, 2018—one day before the gala—that EWP could not hold the event at Sugar Creek. So she asked the Broken Spoke if it would host, and the owners agreed, afterward submitting a bill for $11,223.63.
In its complaint, Broken Spoke claims, "Defendants refuse to pay for the goods and services despite repeated promises to pay." The Broken Spoke settled for an undisclosed amount on August 7. A spokeswoman for Taylor-Hines, LaToya Evans, said Taylor-Hines resigned from EWP and moved to Denver for a new job "a couple of months ago." Evans referred questions to EWP.
In the case of at least two other events, nonprofits did not receive donations despite being labeled a benefactor or "community partner." 
On May 4, 2019, EWP hosted a "Chic Cinco de Mayo" event at Nuvolé, a rooftop bar and restaurant in uptown. Tickets ranged from $28 for general admission to $49 for a VIP ticket. A general admission ticket included entry, access to drink specials (cocktails for $8-$14), and food available for purchase. According to the Facebook event listing, "A percentage of proceeds will benefit Relay for Life for the American Cancer Society." 
Paige Crone, director of communications for American Cancer Society Southeast region, told me via email that the organization hasn't seen a donation from EWP yet: "Apparently, we (Relay for Life Charlotte) were supposed to receive about $1,500 from the event. However, we never received anything." Felisha Fletcher, a regional senior manager for community development for American Cancer Society, added in the email chain, "We have a growing partnership with EWP. They assist with marketing and promotion of our events."
On August 25, 2017, EWP hosted a mixer at Chima Steakhouse with The Cystic Fibrosis Foundation listed as a community partner, but Bailey said afterward in an email to CFF fundraising mentor Erin Breeden that donations were "pretty negligible after expenses." As of this writing, Gretchen Rohleder, associate executive director of CFF, wasn't available to comment. (An event in December 2016, "The Christmas ParTEE," did make a donation to at least one benefactor, Maryland-based Cool Kids Campaign, according to Melanie Kabia, director of programs and events.) In an email to Bailey requesting any receipts from donations he's made over the years, he provided a screenshot of email confirmations sent from Cystic Fibrosis Foundation to confirm a series of donations—one made by EWP and others supporting Bailey as a "STANDOUT" program honoree—in November 2017, a few months after the Chima mixer. No amounts were shown in the screenshot.
The ticketing page for this year's gala gives users an option to donate directly to the Seacrest Studios charity. I tested it out and entered $5. When I pressed the "donate" button, though, I was taken to EWP's Square payment processing page. The receipt to my email account was from "ewpclt." Claire Simmons, senior manager of corporate communications for Atrium Health (the umbrella healthcare system for Seacrest Studios), clarified the company's policy on donations: "Our policy is that if donations are being solicited, we suggest that organizations link directly to our donation page, for transparency. Then donors are acknowledged directly from the source (us)."
"These contributions are going to be made," Bailey told me Monday evening. "That's not reflective of what we have going with EatWorkPlay." On Oct. 24, Bailey said on his personal Instagram account that EWP had received a "seven figure acquisition offer." Bailey told me he could not disclose these details.
In a recap video posted by EWP after 2018's gala, a helicopter lands in a parking lot, its rotors whirling and whop-whopping. A silver Aston Martin pulls up next to it as guests in suits and ballgowns gaze from a red carpet. It's a scene straight from a James Bond movie—one that Charlotteans paid as much as $95 to take in. Forty-five seconds into the video, Bailey grips a microphone and addresses the crowd. "Within 10 to 15 minutes," he says, smiling, "this building is going to blow up. Bond-style."
Additional reporting by Greg Lacour.
---
UPDATE: Oct. 29, 2019 at 5:10 p.m.
On Tuesday afternoon, EatWorkPlay provided a statement on Instagram about the upcoming gala (which is now on February 29, not this Saturday) and the discrepancies with EatWorkPlay's charitable activity. According to the statement, EWP has made contact with Smart Start of Mecklenburg and American Cancer Society and has provided "promised charitable contributions." Smart Start Executive Director Nancy Hughes said no contributions have been made from Bailey or EWP yet.
Paige Crone of the American Cancer Society also responded: "We are in contact with Mr. Bailey about the EWP efforts to support our mission, and he is moving forward with his donation to the American Cancer Society Relay For Life of Charlotte."
---
UPDATE: Oct. 30, 2019 at 4:40 p.m.
In an email on Tuesday evening, Bailey told me, "EWP has partnered with a number of charities over the past several years, giving thousands of dollars to organizations dedicated to making Charlotte a better place."
Over four years, EWP has held six events in which a nonprofit organization was advertised on Facebook as a benefactor or a community partner. (This number excludes events like "Cocoa On Ice," which benefitted Second Harvest Food Bank of Metrolina with a canned food drive, not a financial contribution. This also excludes events where EWP was a "media sponsor," not the fundraising party.) Out of those six events, only one nonprofit, Maryland-based Cool Kids Campaign, reported receiving a donation from EWP and/or Bailey.
Four nonprofits—Friendship Gardens of Charlotte, The Salvation Army of Greater Charlotte, Smart Start of Mecklenburg County, and American Cancer Society (who said Bailey is "moving forward with his donation" on Tuesday)—independently told me that they hadn't received a financial contribution as of this week. Promised donations total more than $11,500.
One nonprofit, The Cystic Fibrosis Foundation, has not responded to emails.
Seacrest Studios at Levine Children's Hospital also hasn't received any contributions from EWP as of Wednesday, Claire Simmons of Atrium Health told me. She added via email: "Eat Work Play is welcome to donate to Levine Children's Hospital, however, moving forward, we asked that Seacrest Studios and Levine Children's Hospital names be removed from all Eat Work Play communication channels and marketing efforts for the gala." The donation link on one of EWP's postponed gala site has been removed since the first version of this article was published.
---
UPDATE: Nov. 1, 2019 at 10:45 a.m.
On Thursday, Bailey made a $250 contribution to Smart Start of Mecklenburg County (as first reported by WSOC-TV) and an unspecified contribution to The Salvation Army of Greater Charlotte.