Eclectic List of Events on Tap for Tuesday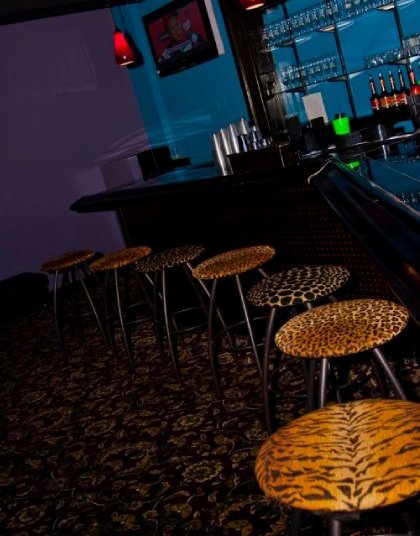 Tuesday is no longer the eventless night of the week it once was in Charlotte. Here are a few social events taking place this Tuesday, July 19, and they run the gamut from networking to spiritual to barhopping.
Charlotte Junior Chamber's M-Night
The Junior Chamber, also known as the Jaycees, is hosting another membership social at one of the sweetest spots in town. Last month, more than 100 young professionals attended the event. It's an opportunity to network and learn more about the organization. There will be complimentary hors d'oeuvres and desserts, and drink specials. 6-9 p.m. Free. Crave Dessert Bar, 500 W. Fifth St., cravedessertbar.com, charlottejuniorchamber.com.
CharlotteONE Summer Gathering #2
Young people in their twenties and thirties have flocked to CharlotteONE for a spiritual connection in a contemporary, hip way. The organization along with local churches is hosting the second summer gathering in the heart of uptown. Executive Director David Hickman will continue the series on "Calling," and worship will be provided by KC Clark and Queen City Worship (program lasts about an hour). Rita's Italian Ice will be giving away free Italian ices afterwards (the steps of the church become a social hub). 7 p.m. Free. First United Methodist Church, 501 N. Tryon St. charlotteone.org.
LKN Summer Soiree: Experience the Lake Effect
MyUptownFun.com and LKNFun.com are presenting this inaugural event, which features top restaurants, bars, nightclubs, and other businesses in the Lake Norman area. It's an all-inclusive night that includes food, top-shelf drinks, and entertainment—live music by SuperGlide and on the turntables will be DJ BOB. Five dollars from each ticket sold will go to support Autism Speaks. Participating locations include: Dirty Martini, Galway Hooker, Skybar, On The Roxx, Latitude 36, Jack's Corner Tap, Rusty Rudder, Club Unleashed, and more. 7:30-10:30 p.m. $35 (bandtastic.com for tickets). The Palace, 8325 Copely Dr., Cornelius, lknfun.com.
Butter Tuesdays Customer Appreciation Part Two
Tuesday is a favorite night for the college crowd here (when it's easier for them to get into this exclusive nightclub) and for twenty-somethings in general. And on this particular night, Butter is showing appreciation for its customers. The first one hundred ladies will be entered into a raffle for Genetic Denim apparel. Drink specials include $3 domestic beers, $4 royal flush, $5 well vodka drinks, $100 vodka bottles, and the "Kill the Keg" on the outdoor patio. Music by DJs Ahuff and Ciprian, and a DJ on the patio. Upscale dress code; ages eighteen and older on this night. 10 p.m. Admission price varies; guest list, Tuesday@buttercharlotte.com; VIP table reservations, viptables@buttercharlotte.com. Butter NC, at NC Music Factory, 950 Seaboard St, buttercharlotte.com.