Editor's Note (May 2017): Shivers and Sweats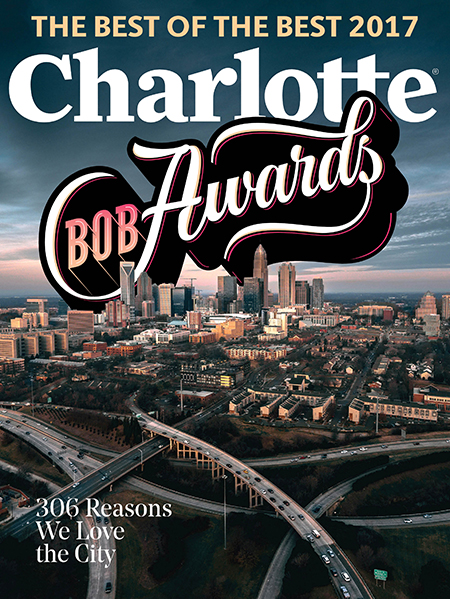 I WRITE THIS from the infirmary, or, as it's known most of the rest of the year, my side of the bed. One requirement of being sick is to tell people about it, not just to warn them but to pre-qualify for forgiveness. Another requirement is having a lot of cups on the nightstand. Mine at the moment contains water and Vitamin Water and Pedialyte—which, until my girlfriend suggested it to me today, I knew only from a song lyric by one of my favorite musicians, Jason Isbell. We have tickets to an Isbell show in two nights. I'd say the chances of making it are 50-50 at this point.
You can put off a trip and a concert for a virus, but the company that prints this magazine is on a strict deadline schedule, so this column can't wait. The virus settled in sometime yesterday afternoon and kept me awake most of the night. I woke up dripping with sweat. Two hours later, I was shivering. The cycle has repeated a few times since then, cold and hot, cold and hot.
Maybe it's the Pedialyte typing, but this seems like a metaphor for the general state of things around the country. While I was writhing last night, the members of the North Carolina General Assembly were drawing up a proposal to repeal House Bill 2, the notorious bill that's plagued the state for more than a year. If constant sways between extreme opposite temperatures are a symptom of a body's sickness, the constant sways between extreme opposite political positions are a symptom of a sick state. The same can be said of the political environment around the country. It also goes for the divide between urban and rural in North Carolina. And in Charlotte, the sickness is socioeconomic, with most wealthy people squeezed into one quadrant of town and most poor people squeezed into another, creating a situation where we rank last among the country's 50 largest cities in economic mobility.
A few weeks ago, I came across an excerpt from Tribe, the latest book from Sebastian Junger, who also wrote The Perfect Storm. In the excerpt, Junger says that we "live in a society that is basically at war with itself. People speak with incredible contempt about—depending on their views—the rich, the poor, the educated, the foreign-born, the president, or the entire U.S. government. … Unlike criticism, contempt is particularly toxic because it assumes a moral superiority in the speaker."
We've seen this in our city council meetings, our county commissioners meetings, the legislature, the federal government, everywhere. Here's Junger again: "The most alarming rhetoric comes out of the dispute between liberals and conservatives, and it's a dangerous waste of time because they're both right."
He goes on to defend the virtues of conservatism, then liberalism, as they go back centuries in functioning societies. The big change recently, Junger says, is that we spend more time underscoring our differences than our similarities, to the point where we've "sunk into a zero-sum political game." And the difference between this and sickness, of course, is that with sickness, we take care of ourselves, to try to help it pass. In the past year, we've seen officials locally and statewide only become more entrenched.
Each year for nearly two decades, our BOB Awards issue comes along to satisfy some need in Charlotte. Some years it's a collective statement on our city's growth, other years it's been about resilience or goodness. After the difficult past year here, this year's awards feel like an all-out celebration of what's great about the city and surrounding area, no matter what ails us. The winners range from hiking trails to ski equipment stores to cooking classes. It's an active list, one that we hope will get you up and moving.
It's a list that reminds us that there's a lot more hot than cold here. I've lived all over this state, in rural places and urban places, in conservative neighborhoods and liberal neighborhoods, near military bases and arts districts. Charlotte has more to do, more to experience, than any of them. Go enjoy it. If not, what are we even fighting for?