Editor's Note (May 2020): Personal Best
There's no better time to recognize what we love about Charlotte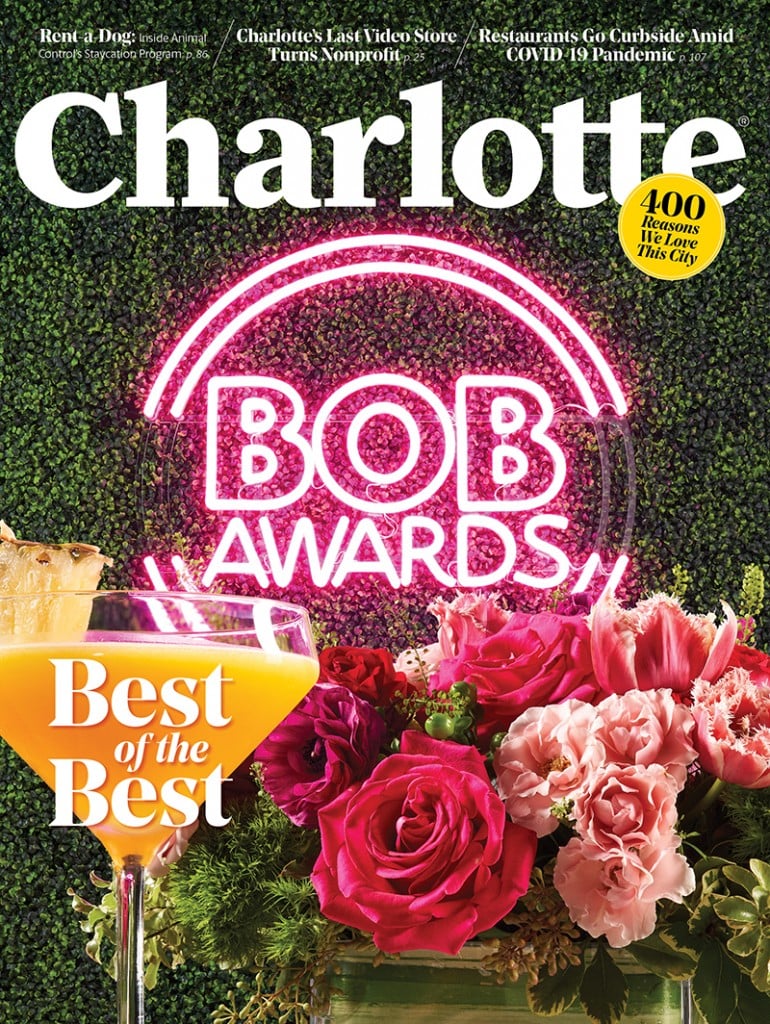 I'M WRITING THIS NOTE in March, just a couple of weeks into the COVID-19 pandemic. That's how monthly magazines work: We send a new issue to press a little more than a month before it hits your coffee table.
Typically, that schedule is strange only for those of us who make the magazine— like when my first daughter was born in November 2014 as I wrote about cultural outings best suited for Valentine's Day, when my new reality would set in. (We did not partake in any of those fun outings three months later.) Or when we had to shoot June 2020's summer-themed cover last year to get the lush backdrop we needed.
We have to work ahead, and our decisions each month assume future normalcy: Scheduled concerts usually take place. People congregate around large bodies of water during the summer. Restaurants and breweries in Charlotte are usually packed.
As I write this, they're empty. Like every field, journalism was— and I'm sure, still is—rocked by the Coronavirus. The future is never completely clear, but as I write this, it's never been murkier. Working at a monthly magazine, in particular, meant new questions as we assembled the Best of the Best issue:
"Will these BOB-winning businesses still be open in May?"
"How much of this issue will be irrelevant or out-of-date?"
"Will a Best of the Best issue seem strange during a pandemic?"
During our discussions, it occurred to us that it's more than appropriate to celebrate Charlotte's Best of the Best: It's needed. Restaurants, museums, breweries, salons, farms, dive bars, theaters, cactus merchants, and exotic pet stores—these businesses and nonprofits are full of Charlotteans who have made this city better and will continue to, regardless of what the future looks like. If the idea they built or supported didn't make it to the other side of this crisis, we hope this award encourages them to keep moving and building, and that they know we still need them.
(Find the 2020 BOB Awards here.)
Right now, it's the afternoon of March 23. We'll send the May edition to the printer in three days. States away, a team will print the pages, which will then be dried, folded, cut, bound, stacked, and bagged. In mid-April, the issues will occupy fuller-than-usual shelves in less-populated-than-usual markets. Maybe you waited until the aisle wasn't so congested to grab one. Or maybe an issue arrived in your mailbox—if so, thank you for subscribing—and it now finds you on a particularly stressful afternoon during this bizarre period.
Now that we have you for a few minutes, a request: Don't look at this issue as an escape from reality. The BOB Awards are more personal than that. They're a chance to reflect on what we and our neighbors are capable of—and hope for what we can accomplish together in the future.