Election 2017: Races to Watch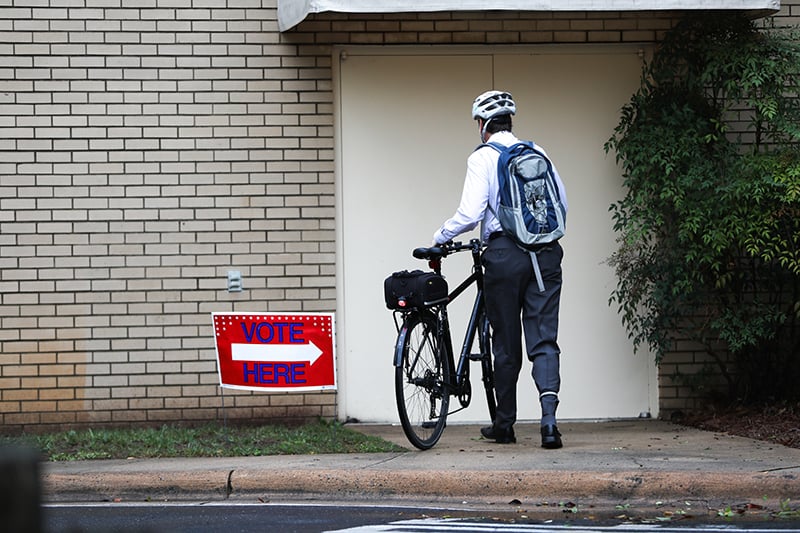 Charlotte Mayor
This might not be a cakewalk for Democrat Vi Lyles in deep-blue Charlotte. Lyles, 65, the mayor pro tem, is a respected but cautious former assistant city manager who favors a by-consensus approach to government. Republican Kenny Smith is young (44), energetic, and—after a breeze of a primary—has cash to burn: $321,715 at the end of August to Lyles' $43,174.
Charlotte City Council At-Large
Democrats James Mitchell, Braxton Winston, Julie Eiselt, and Dimple Ajmera advanced to the general election, in which four seats are up for grabs, against two legitimate Republican candidates, John Powell and Parker Cains, and Libertarian Steven DiFiore. The at-large winners, determined by citywide vote, are almost always Democrats. We're curious to see if that changes.
Cornelius Board of Commissioners
This non-partisan race might as well be a referendum on support for—or opposition to—the Interstate 77 toll lane project, the issue that dominates the political scene in north Meck. Five seats are on the ballot, and four incumbents seek reelection. But among their seven challengers are at least three outspoken critics of the project: Michelle Ferlauto, William Rakatansky, and Kurt Naas, the leader of the largest anti-tolls group, Widen I-77.
---
School Bond Referendum: By the Numbers
922: Size, in millions of dollars, of the bond referendum before Mecklenburg County voters this month. If approved, Charlotte-Mecklenburg Schools would use the bond to fund 29 construction and renovation projects across the district.
9: Projects remaining to be completed from the $295 million school bond referendum voters approved in 2013. CMS has finished eight projects and says the rest will be under way or done by 2020.
59: Amount, in millions of dollars, that the school system says it needs to spend on roof repairs and replacements during the next five years.
78: CMS campuses with school buildings constructed more than 50 years ago. The district has 170 campuses, and 78 percent are considered at or above capacity based on student enrollment.
21: How many Bank of America Corporate Center towers it would take to match the square footage CMS manages. A 2015 report said that a typical CMS custodian cleans the equivalence of 15 2,000-square-foot houses a day.