Elizabeth Avenue Eats
The blocks between Hawthorne Ave. and Charlottetowne Ave. are poised to become a new foodie favorite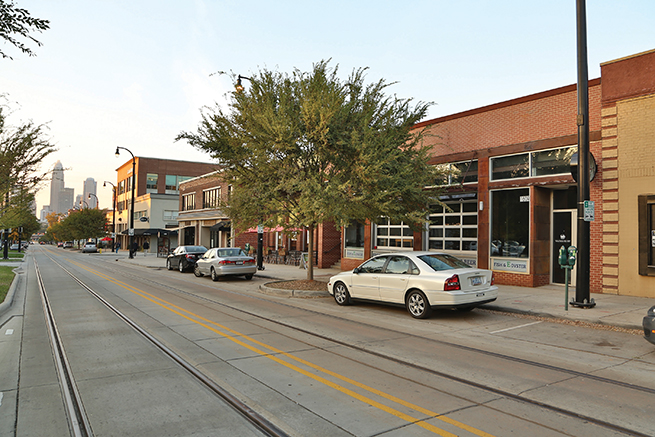 Already a destination for popular eateries like Customshop, Viva Chicken, and Carpe Diem, Elizabeth Avenue will get a boost in the new year with the addition of a new gourmet market, a relocated farm-to-fork favorite, and a refreshed ice cream shop.
The changes will kick off in January with the opening of Earl's Grocery (1609 Elizabeth Ave.), an informal eatery and gourmet grocer founded by sisters Tricia Maddrey and Bonnie Warford of Carpe Diem. Named for their father, the bodega will offer deli-style service from 10 a.m. to 7 p.m. alongside prepared foods and snacking staples like wine, cheese, and charcuterie.
It will be the middle of winter when Elizabeth Creamery reopens in February in its new space behind Carpe Diem (1535 Elizabeth Ave.), but with flavors like beer and green tea and a loyal following, it's sure to get a warm welcome.
Passion8 (1523 Elizabeth Ave., Ste. 130) will relocate from Fort Mill. Along with a new Elizabeth Avenue address when it opens in May, the restaurant plans to double its size to 140 seats and add a mezzanine level for private events. The addition of a 12-seat chef's table overlooking the kitchen will give diners an opportunity to watch chef/owner Luca Annunziata in action as he prepares a special prix fixe tasting menu, which will be available only to chef's table diners.
"The neighborhood is booming with great restaurants," he says. "We're a perfect fit."