Energy Cafe: Organic Fuel for the Body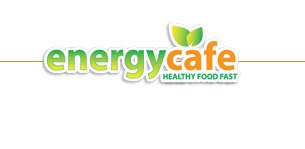 I know it's Wednesday, but as far as I'm concerned, it still feels like a Monday–feet dragging and eyelids struggling to stay open. If you share the same sentiment and need an energy boost, or if you just want to know another great place to grab a bite, check out Energy Café.
Using only whole foods and natural ingredients, Energy Café serves high performance smoothies, salads, wraps and sandwiches, fuel bars, and more all of which will liven up your step.
Try one of their signature sandwiches like the Power Packed Chicken Salad ($6.95) or fuel up with the Southwestern Turkey wrap ($6.95). Both are light, yet substantial. You feel full without getting that "I need to unbutton my pants" feeling.
And forget the morning java jolt that can leave you feeling jittery. Instead, try one of their smoothies. They're tasty and protein-infused. If you like bananas like I do, I suggest trying the Monkey Food or the Energizer shake (medium – $4.95 / large – $5.99)
So what they say is true: You can eat well and enjoy it, too!
Where to find it: Bank of America Plaza 101 S. Tryon St., Ste. 1, 704-910-1094 or Duke Energy Center 550 S. Tryon St., Ste. 120, 980-355-0240