Even MORE Great Gift Ideas!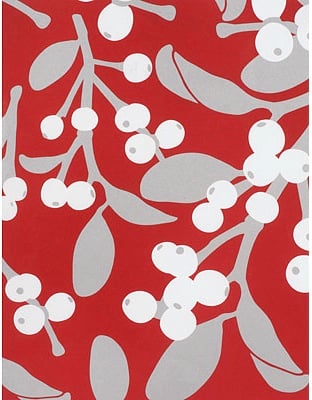 The truly ironic part about all this gift-guide blogging I've been doing this week is that I still have a TON of my own shopping to do. Sadly, I don't think online shopping is actually part of my job description, so my list of To Buy will just have to wait. Meanwhile, I'll keep on helping you cross names off your list! Everything listed below can be purchased at store locations in Charlotte or online from the links provided.
Gifts under $15
If you've never had a chewy ginger cookie from Organica Deluxe, then do yourself a favor and order more than one package. Four enormous cookies come in each order. Actually better make that 3 packages. There's no way you'll want to give them away after you've tried them. ($10)
I really love tea. I love it so much that I sometimes travel with my own bottle of honey. Yes, that is just as sticky and problematic as it sounds, but I do it for the love of tea. That's why I think these Tea Cocktail Infusers sound like a delicious stocking stuffer. Available at Paper Skyscraper. ($15)
Speaking of cocktails, how cool would one of those tea infused cocktails look in this crazy cool martini glass from Crate & Barrel ($9.95)
Gifts under $50
How adorable are these rabbit fur earmuffs from J.McLaughlin? They come in their very own silk polka dot pouch. ($45)
I personally can't wear iPod earbuds because they hurt way too much in my ears, but that doesn't mean I don't see the quirky irony in this set of giant earbud speakers available at Urban Outfitters ($40)
I hope by now you've all gotten on the reusuable water bottle bandwagon. If not, here's your chance. This Kleen Kanteen from REI is enviro-friendly and won't leave a weird taste in your water after multiple uses. ($20)
While we're on the subject of reusuable drink containers, I am still really enamored by the I Am Not A Paper Cup reusable coffee cups. I'm hoping Santa sends me one. Available at Paper Skyscraper. ($18.95)
Gifts under $200
I am head over heels for this classic Kingston clutch from J.McLaughlin. Its timeless style is perfect for ladies of any age, and the bold, classic color choices make it useable in every season. ($145)
Gotta a gal pal who is really into her horoscope? How about one that worships at the altar of Gossip Girl? Either way, this vintage zodiac pendant from Laura James Jewelry is a must-have. I'm a Pisces. What's your sign? ($180)
Wrap it up!
Want your gifts to stand out under the tree? Then cover them in any of these gorgeous wrapping papers from Paper Source (at Phillips Place), including the red and silver berries design at the top of this post!
Happy Shopping!!!