Special Exhibit: Then Sings My Soul
When:
January 10, 2020 @ 9:30 am – March 31, 2020 @ 5:00 pm
2020-01-10T09:30:00-05:00
2020-03-31T17:00:00-04:00
Where:
The Billy Graham Library
4330 Westmont Drive
Contact:
The Billy Graham Library
7044013200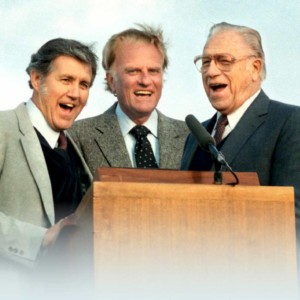 Just as Billy Graham shared the Gospel in every Crusade sermon, George Beverly Shea and Cliff Barrows—and many other team members—faithfully presented the Good News of Jesus Christ in song. Come discover the incredible ways the Lord used their efforts—and their music—to open hearts around the world.
•Read inspiring stories and personal memories from Billy Graham, George Bev Shea, Cliff Barrows, and others.
•Browse never-before-seen memorabilia.
•See compelling photos of the Crusade team's music ministry.
This special display is free to the public and no pre-registration is required. For more information, please call 704-401-3200.