Strangers in the Night Improv Show
When:
February 15, 2020 @ 6:30 pm
2020-02-15T18:30:00-05:00
2020-02-15T18:45:00-05:00
Where:
CATCh
4200 South Blvd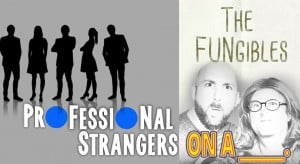 A comedy improv double-header!
Professional Strangers are a group of seven strangers, picked to be on a house team, to play together on a stage. See what happens when we stop being polite and start getting real…professional.
The Fungibles present Strangers on a ____. This show defies the rules of improv that state an established relationship is essential by starting each scene as two characters that don't know each other. However, by the end of the show, perhaps these two strangers had more in common than they thought….