Expanded growler sales in N.C. move closer to becoming a reality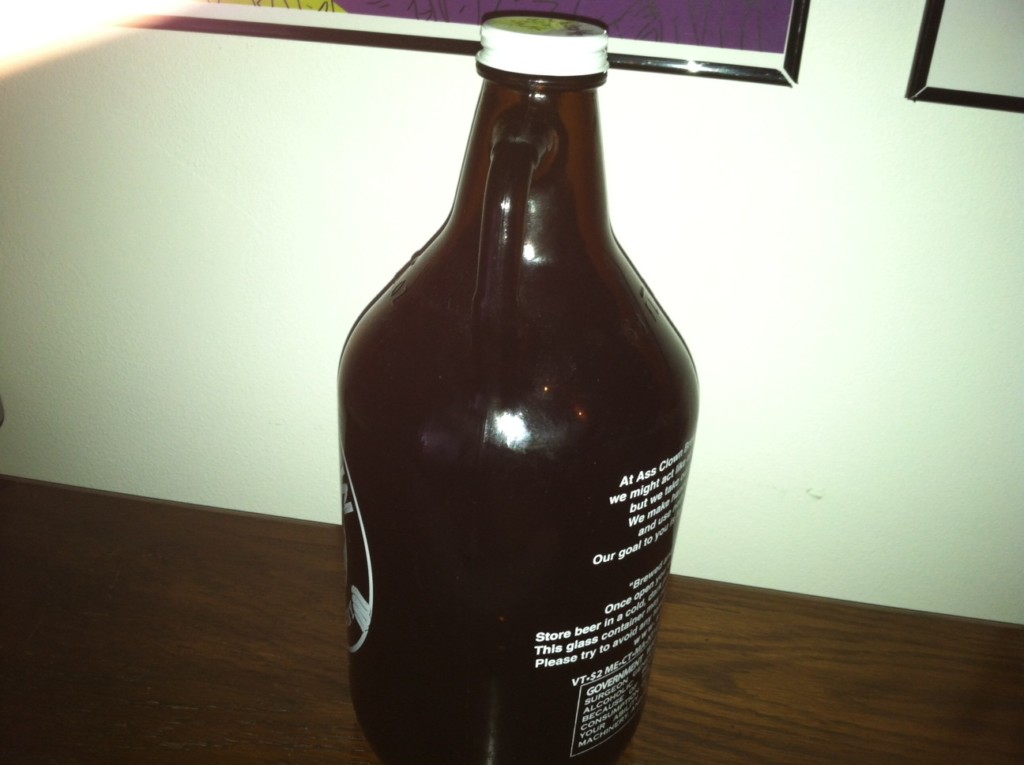 During the N.C. ABC Commission's meeting this week, the language for proposed growler sanitation rules were accepted, putting the process for expanded growler sales and fills in North Carolina back in motion.
The state ABC commission previously decided to take no vote at last month's meeting regarding the proposed rules, citing the need to gather more information about the sanitation and labeling of growlers.
Specifically, the rules state the necessary label items for each growler including the name of the beer and brewer, date of the fill/refill and an alcohol warning statement, among other things. As far as sanitation goes, the rules cite requirements for how establishments must go about cleaning growlers. (The exact language for both has yet to be released but once it is, I will update this post to reflect.)
With the commission now satisfied with the language, the next step now will be for the proposed rules to be published in the N.C. Register, followed by a public comment period and hearing. The N.C. ABC Commission would then meet one final time to make any final revisions before sending the rules off for final approval to the Rules Review Commission. The quickest timeline for all of that to occur is likely about two months, though it could take longer.
No matter what, you'll be able to fill growlers at local bottle shops and restaurants by Jan. 1, which is when the bill stated the rules had to be in place. The commission is working on both temporary and permanent rules at the same time, and approved temporary rules, once officially in place, would allow for expanded growler sales before January.
In related news, I recently came across an online post that I thought was interesting: Mystery Brewing in Durham has decided to no longer offer refunds on growlers or accept growler returns after Aug. 31. Refunds on growler returns are available at some local establishments right now; if you buy a prefilled growler from a Charlotte brewery, you get $3 or $4 back upon returning said growler to the bottle shop (if not, you get a free growler basically). And there's also a one-time charge for the growler from some area breweries as well.
Digging a little deeper, I found this blog by Mystery's founder/CEO/head brewer, Erik Lars Myers. He notes that while Mystery Brewing will still be filling growlers at its location (Mystery is also stepping into the bottle industry, putting a lot of its products in 22 oz. bombers) and the fact growlers "have been an important part of Mystery's growth," there are a number of drawbacks.
Myers went on to elaborate that the cleaning growlers can be a nightmare (noting that they've found mice, among other things, in returned growlers—which is what Ryan Self told me has also happened at Olde Mecklenburg Brewery) and the growler return process is inefficient.
Myers also listed the impending growler law as a reason, writing, "We anticipate that this will greatly reduce the amount of growler sales we make across the board." Myers added a comment similar to what I've heard from others in the local brewery industry: "Simply put: If a store can buy a keg from me and fill growlers with it, thereby making a much larger profit, why would they buy prefilled growlers from me?"
It will be interesting to see if any Charlotte breweries follow Mystery Brewing's path. I think we'll know more next summer, as that will likely be around the midpoint of the law being enacted. By then, the number of restaurants, bottle shops and other establishments permitted by law will have decided whether they want to fill growlers, and that will be a good gauge of the added business for some/lack thereof for others.
For now, stay tuned for future developments of what I'm now dubbing "As the Growler Pours."