Experience 'The Bachelorette' Filming this Friday at NC Music Factory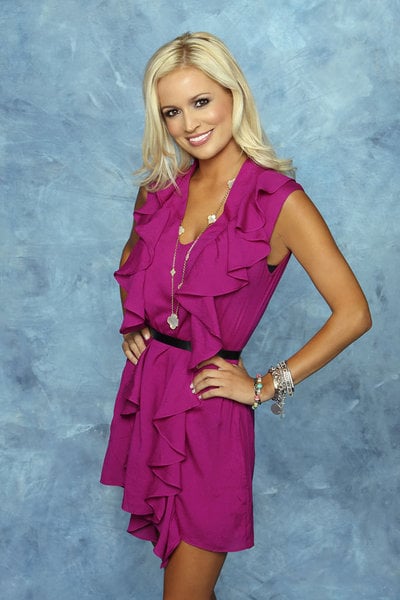 ABC's The Bachelorette will be filming this Friday, March 16 at NC Music Factory, according to a press release sent out by management of the entertainment complex. Actually, the release stopped short of saying which show it is, but it all but spelled it out—literally. The headline was "ABC's 'The Bach _ _ _ _ _ _ _' to Film at NC Music Factory." My guess is they wanted to drum up a buzz, attendance, and media coverage, but might be prohibited contractually from announcing the show. The press release also mentions the star of the show by first name, Emily, which we can assume is Emily Maynard, who lives in Charlotte and was announced in January as The Bachelorette for the upcoming season.
Semantics aside, this is your opportunity to see reality TV up close. Maynard and her date will enjoy a private dinner for two at Osso Restaurant and Lounge, after arriving on a red carpet with paparazzi in tow at about 9 p.m.—sounds just like reality in Charlotte. After dinner, at approximately 10:30 p.m., the made-for-TV couple will watch a live performance by national country music artist Gloriana on the NC Music Factory Fountain Plaza outdoor stage. Fans will have a chance to be part of the crowd in the show.
Attendance at the filming of the ABC show will be free and open to the public, with admission to Fountain Plaza beginning at 7 p.m. Space will be limited. Fans will also be treated to a special set from celebrity DJ, Samantha Ronson. A limited number of VIP exclusive pre-taping dinner reservations for Osso are available by visiting ossocharlotte.com.
You can also get a peek at the action by visiting one of the other Music Factory venues near Osso and around Fountain Plaza, such as Bask On Seaboard, The Saloon, and Wet Willie's. Simplified will be performing at The Saloon, and Samantha Ronson will play a late-night set at Butter NC.
NC Music Factory, 1000 NC Music Factory Blvd., ncmusicfactory.com.
Be sure to bookmark www.charlottemagazine.com/Blogs/Dusk-Till-Dawn to stay plugged into Charlotte nightlife.