Expert Tips on Choosing the Right Art for Your Space
Whether you're considering buying art for the first time or simply want some pointers, we've got the scoop.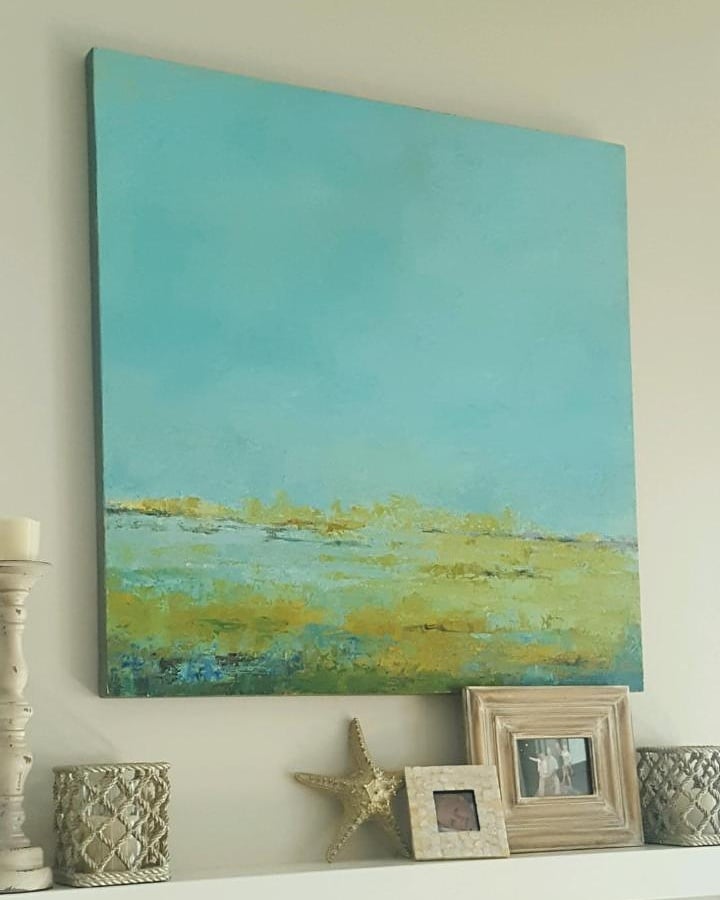 Ever been to a museum? What about one of the art gallery crawls that happen every first Friday of the month in South End? Basically, have you ever stood in front of a piece of art hanging on a wall, and wondered, Hm, I wonder if I would ever buy something. After all, art buying always seems so far off. It always seems like something reserved for the inexplicably rich. The ones who have an entire room dedicated to commissioned pieces of work. The ones who have a golden fountain spewing chocolate in the foyer. Those are the people who buy art. Right?
So wrong.
You can become an art collector even if your pockets aren't as deep as–say, Brian Moynihan. In fact, especially if you have no idea where to start when it comes to purchasing art, there are plenty of folks in the industry who want to help you understand it shouldn't be an intimidating process. Because apparently it's not all cool cigar pipes and fancy hats. It's just people buying wall hangings they genuinely enjoy–who would've thought?
We asked art dealer Judith Weston Voglesonger, founder of Art House Charlotte, to give us her best pointers for first-time art buyers.
How do you choose the best art for your space?
It might be nerve-racking to purchase a piece to hang in your home, but Voglesonger says to trust your instincts: I always encourage people to follow their eye and trust themselves. Purchasing original art, at any level, is an investment. It can change the feeling and energy in your space, so you have to make certain that you love it." She also says it's smart to keep in mind that your current throw pillows and wall colors might change, so don't buy it simply based on the items in your home it currently matches. To avoid making these rash decisions, she offers some questions to ask yourself:
Does it make you happy?
Does it remind you of somewhere you've been, or perhaps somewhere you'd like to go?
Does it make you feel at ease? Nostalgic?
Connecting to the piece on a higher level is crucial if you want your love for it to last past the trendy accents you have at the time. Voglesonger says that many times people will come to her with a picture of a piece they saw on Instagram or Facebook and have that specific artist in mind, but that doesn't mean she's opposed to helping you pick the perfect piece if you're clueless. She also receives clients who have a blank wall and nothing in mind, and says, "I can help them learn to trust themselves and give them my thoughts on what may work in the space."
Where do you place your art?
Voglesonger encourages people to remember there is one main focal point in every room. You don't want your artwork to have to compete for attention, so placement is key. Many of her clients will bring her images of the room they'd like to place the artwork in, along with fabric or paint swatches, to ensure that the size and colors will mesh well for the space.
If you have multiple wall hangings or pieces of art on the walls, Voglesonger says there are some loose "rules" to mixing mediums in one room. Generally, she advises, you should mix oil on canvas with original photography, works on paper, and/or watercolors. Though having a mix provides balance, Voglesonger says, "Ultimately, there isn't a wrong way to collect art."
Do I have to splurge?
Many reservations people have about buying art are related to the price tags. That blue blob on the canvas can't really be worth $14,000, you scoff to yourself. But while some people don't mind paying big pennies for artwork that speaks to them, others have a hard time shelling out the cash. Luckily, Voglesonger makes a conscious effort to carry reasonably priced artwork in her gallery. She does say, however, that if you really love a piece, then you should have it. "I have walked away from two pieces of art in my life that I wish I would have purchased," she recalls. "Each time, I went back when I had the money, and the artwork was gone."
Art House Charlotte offers payment plans if a piece is slightly out of your price range. Other galleries and artists might be able to budge on prices a bit as well, but you need to be unafraid to have that conversation with the seller. Voglesonger says people are generally hooked on art collecting once they see the impact a piece of artwork has made on their space.
How do I approach the buying process?
Stigmas around art almost always involve a stuffy gallery full of people with their noses turned up. Art House Charlotte isn't like that. Voglesonger says, "My office is a safe place where you can bring your kids and wear your yoga pants. There is no intimidation factor here." Remember to follow your eye and trust yourself. She also notes that first-time buyers might want to start small to test the waters. The original photography in her gallery starts at $50 and the original watercolors start at $75–"Just pop those babies in a frame, and voila! You have started an art collection."
Art House Charlotte currently represents the works of 23 artists, both local and non-local. There are about 200 works of art in the office, and you can get a good look at the offerings by visiting Art House Charlotte's Instagram or Facebook, where photos are posted daily.