Falling For Fall
September Bridal Events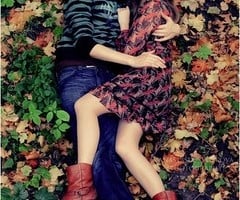 Autumn has officially arrived. It's time to stowe away the summer dresses and bring out the sweaters. Or at least in theory. Regardless, the anticipation of Friday night lights, Sundays spent at the Panthers stadium, apple orchard afternoons and all the exciting events of fall season have begun–in spite of relentless summer heat. That said, why not kick off the new season with an agenda full of I do-related happenings? There's certainly no shortage of them, and yours truly will be there at every last one. So here goes: mark your calendars, girls!
Charlotte Fashion Week Bridal Evening: Sept. 11, 6:30-9:30pm
Mint Museum Uptown, Tickets: $45.00
This Alice in Wonderland-themed runway show at the swanky uptown museum is sure to make for an enchanting evening.
Jenny Yoo Trunk Show: Sept. 13-14
J. Major's 2400 Park Rd. Suite G (704) 372-4484 for appointments
These simple, yet elegant gowns are befitting for the minimalist bride to-be.
Jim Hjelm Trunk Show: Sept. 19-21
Hayden Olivia 221 S. Tryon St. (704) 333-0377 for appointments
Take one step inside this Manhattan loft-esque boutique and peruse a bevy of stunning bridal confections, and you won't want to leave.
Carolina Bridal Fair (feat. David Tutera): Sept. 22, 12pm-5pm
Cabarrus Arena 4751 Highway 49 North Concord (704) 920-3976
Pre-registered brides and grooms get in free to this all-inclusive showcase featuring well-renowned planner David Tutera.
Coren Moore Trunk Show: Sept. 26-29
Hayden Olivia 221 S. Tryon St. (704) 333-0377 for appointments
Don't forget your ladies-in-waiting. Be sure to book an appointment to check out the latest fashions for their ensembles as well.
Charlotte Bridal Show: Sept. 29, 1pm-4pm
Brakefield at Riverwalk 1111 Brakefield Dr. Rock Hill ($5 online, $10 at door)
This scenic venue offers the ideal location to meet and greet with local vendors, sample caterer creations and even have trial hairstyles done.