Famed Chef Stopping in Charlotte
James Beard winner Maureen Fant will make an appearance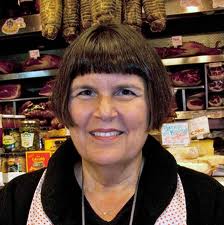 Pasta, as a whole, is one of those food groups that is just an absolute good. I mean, not good if you're counting carbs, but, on the whole, the number of tastes and combinations given to us by this humble concoction of dough is endless. One chef who has an iron grip on pasta and all things Italian is Roman-born chef and author, Maureen B. Fant.
Fant is a food writer who specializes in the cuisine of Rome, where she was born and where she has lived for more than 30 years. Fant says on her website:
"The main thing I do is write about Italian food. 'Sauces and Shapes: Pasta the Italian Way,' coauthored with Oretta Zanini De Vita, has just been published by W. W. Norton.
I translated Oretta's 'Encyclopedia of Pasta' (James Beard award) and 'Popes, Peasants, and Shepherds: Recipes and Lore from Rome and Lazio,' both University of California Press. My previous cookbook was the Rome volume in the Williams-Sonoma Foods of the World series, and a couple of restaurant guides, and coauthored an Italian-English food dictionary. I've also translated quite a bit of food-related material from the Italian and written lots and lots of articles, mainly Choice Tables for the New York Times travel section when Nancy Newhouse was travel editor."
Fant, who won the James Beard award in 2010, will be making a stop in Charlotte on April 7 at Mama Ricotta's at 6:30 p.m. for a dinner and discussion on "Authentic Roman Dishes." More info is available here, and be sure to check out the menu pictured right. To make a reservation, call 704-343-0148. Tickets are $45 which includes wine and dinner (not tax or gratuity).