Father of The Bride
Songs for dancing with dad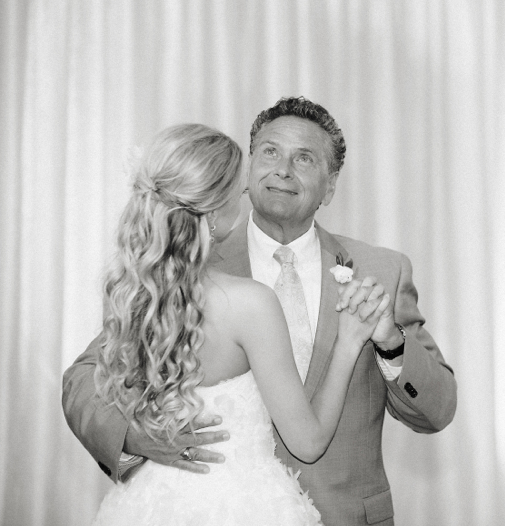 Choosing a father-daughter tune presents a whole new set of considerations. Unlike your newlywed dance choice, you'll want to choose a song that's relatable to your parents' generation. This means a classic–which only complicates the choosing. Shying away from a musical cliché in this situation requires a bit more thinking. But fear not, brides to-be: we've scouted out some totally waltz-worthy options that'll have dad happy and guests pleasantly surprised. Whether you'll be shagging the night away to beach music or dancing barefoot on the beach, we've found a fitting melody for the occasion. So read on for some winning options and then talk it over with dad. Since you're choosing the tune with him in mind, be sure you ask his approval for the final pick.
1. Frank Sinatra- "You Make Me Feel So Young"
Good for: the big band affair
2. Israel Kamakawiqo'ole- "Somewhere Over The Rainbow"
Good for: beach nuptials
3. Otis Redding- "Stand By Me"
Good for: the oldies lover
4. The Beatles- "Here Comes The Sun"
Good for: a sentimental, yet upbeat option
5. Guiliano Palma & The Bluebeaters- "Be Young, Be Foolish, Be Happy"
Good for: the shag master
6. Van Morrison- "Brown Eyed Girl"
Good for: a foolproof crowd pleaser
7. Neil Diamond- "Sweet Caroline"
Good for: the quintessentially Southern dad
8. Louis Armstrong- "La Vie En Rose"
Good for: the black tie affair
9. Chairman of the Board- "Carolina Girls"
Good for: the beach music afficionado
10. Frank Sinatra- "I'll Be Seeing You"
Good for: a playful take on a sweet classic