Featured Practice: Ballantyne Endodontics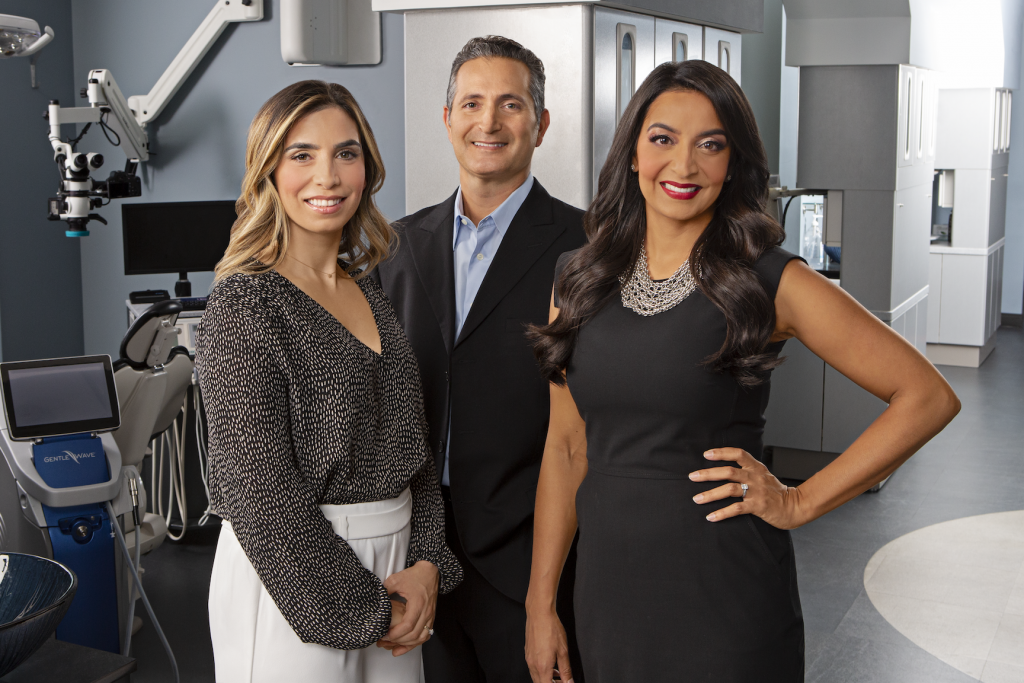 Sonia Chopra, DDS; Diplomate, American Board of Endodontists
Mark Tadrissi, DDS
Tanya Reiter, DDS
 14135 Ballantyne Corporate Place
Ste. 215
Charlotte, NC 28277
704-541-7017
ballantyneendo.com
"Ballantyne Endodontics performs the modern-day root canal with love and excellence."
With three exceptional dentists and an experienced, caring staff, Ballantyne Endodontics offers the highest level of compassion, modern technology, and technical skills, translating to superior endodontic service for patients.
Endodontics is the specialty of dentistry focused on saving teeth through root canal treatment, and the Ballantyne Endodontics team cares deeply about their patients' overall experience.Not only does the practice deliver unmatched personalized and professional care, but with three specialists and a caring staff, they can quickly see patients and relieve their pain.
Dr. Sonia Chopra, Dr. Mark Tadrissi and Dr. Tanya Reiter are passionate about empowering patients to become informed about their own dental care. They take the time to truly listen to each patient. As expert diagnosticians, they recommend the right treatment plan for each case. They compassionately explain to each patient their options and what they can expect every step of the way, from before they arrive to once they're back at home. They also maintain their own high standard of care through ongoing continuing education to ensure they're always at the top of their clinical game.
Ballantyne Endodontics puts great emphasis on technology, offering patients the newest and best improvements in endodontic therapy. The practice provides high-quality apical microsurgery and non-surgical root canal therapy, using state-of-the-art 3D CBCT technology to better aid in diagnosis and treatment. They have invested in top-of-the-line surgical operating microscopes for better visualization, and Gentlewave technology, an irrigation system that thoroughly disinfects and cleans the canal systems during treatment. With the practice's technological advantages, most procedures can be completed in one visit.
Patient after patient praises the three endodontists and the team for their technical excellence, compassion, and dedication. "My visits were the best I've ever had at any dentist or endodontist's office!" one patient review says. "The care was outstanding in every way!"