Featured Practice: Carolina Oral & Facial Surgery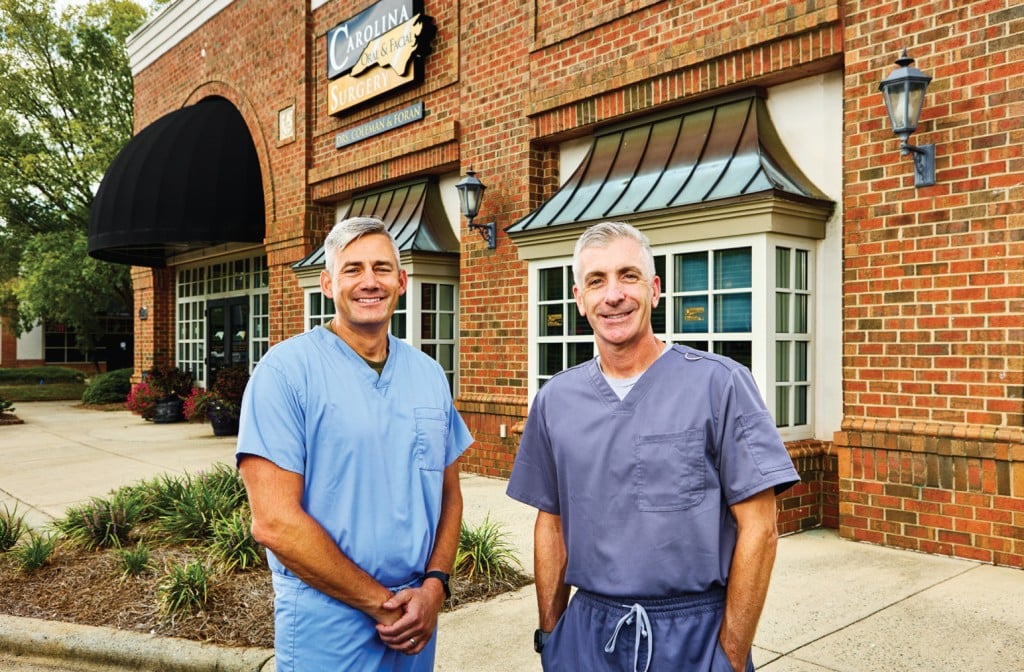 Michael J. Coleman, DDS
Michael J. Foran, DMD
19910 North Cove Road
Cornelius, NC 28031
704-892-1198
carolinaoms.com
The mission of the Carolina Oral & Facial Surgery team, comprised of two exceptional and experienced oral surgeons and a well-trained, caring staff, is to provide the ultimate care in oral surgery. That commitment includes delivering the highest level of technical care and treating patients with respect, courtesy, and compassion.
Both surgeons—Dr. Michael J. Coleman and Dr. Michael J. Foran—are diplomates of the American Board of Oral & Maxillofacial Surgery, highly trained in all aspects of oral surgery and implant dentistry, and devoted to providing the safest and most comfortable experience for their patients.
They are committed to annual education and training, with courses related to anesthesia, dental implants, so tissue, and bone-grafting techniques.
The practice offers a full scope of oral and maxillofacial surgery, with expertise ranging from corrective jaw surgery to wisdom tooth removal. The surgeons diagnose and treat facial pain and facial injuries, as well as perform a full range of dental implant and bone grafting procedures.
At its state-of-the-art office, the practice offers computer guided dental implants with 3D implant planning technology, which translates to exceptional surgical and restorative results and expedites recovery.
The practice also has an in-house Cone Beam CT, which provides a quality CT image with minimal radiation.
Patients always come first with the Carolina Oral & Facial Surgery team. Not only does the practice provide kind and gentle care, but it o ers a highly comfortable, relaxed environment. The practice works tirelessly with both in and out of network insurance carriers to accommodate all patients. In reviews, patients describe the doctors and staffas patient, understanding, helpful, and compassionate. "What a great staff, group of surgeons, and facility," B.L. says in a patient review. "We moved 30+ miles away and will continue to use their services for the duration. I strongly recommend this very professional oral surgeon team."