Featured Practice: Clearsmile Orthodontics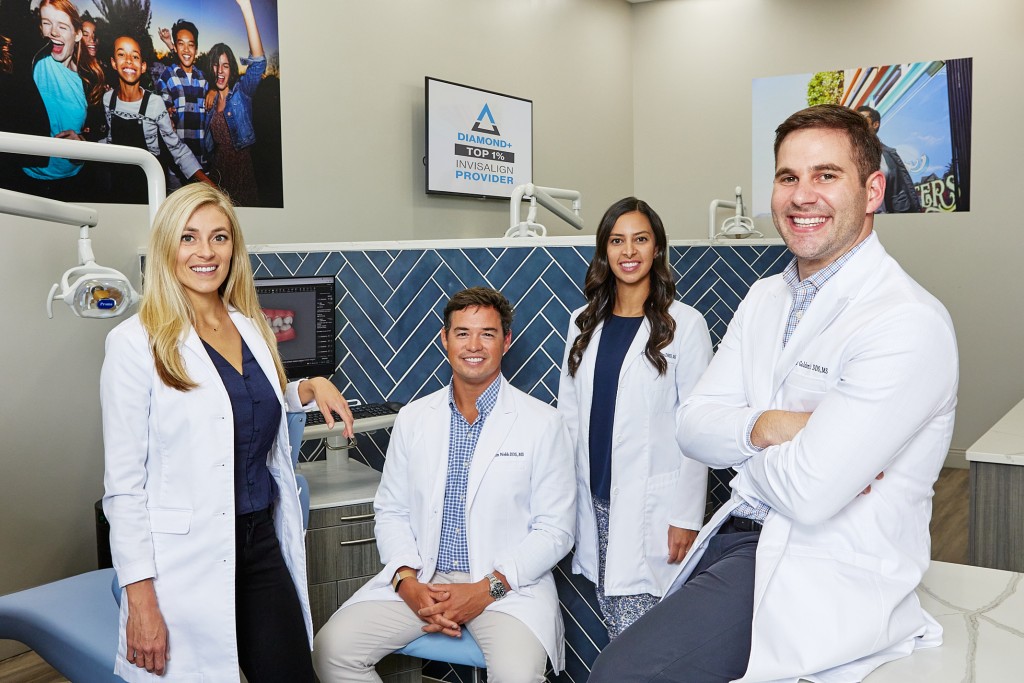 Dr. Colin Webb, DDS, MS
Dr. Nicolette Chahin, DMD, MS
Dr. Jamie Martin, DDS, MS
Dr. Jeff Goldsmith, DDS, MS
South End Office
2222 South Boulevard
Ste. H
Charlotte, NC 28203
980-299-3451
Blakeney/Ballantyne Office
9848 Rea Road
Ste. D
Charlotte NC 28277
980-999-6388
"They are so experienced with Invisalign, you can tell right away they will get you the best and fastest treatment plan out of any providers in Charlotte and maybe the Carolinas," says Molly K. in a patient review.
If you or your child wants Invisalign, Clearsmile Orthodontics is the logical choice. Clearsmile is the first and only office in the Charlotte area with orthodontic specialists that specialize only in Invisalign, the top-rated teeth straightening system that uses a series of clear, removable aligners. The Clearsmile orthodontists have been designated as Top 1% Diamond Plus Invisalign Providers in the world! This is the highest distinction attainable.
In Clearsmile's ultra-modern, all-digital offices in South End and Blakeney/Ballantyne, the orthodontists—Dr. Colin Webb, Dr. Nicolette Chahin, Dr. Jamie Martin, and Dr. Jeff Goldsmith—provide high-quality and comfortable care using the most advanced equipment and technology.
Invisalign has been a giant technological leap forward in orthodontics. Initially thought to be an adult-only treatment, it has become increasingly popular among active teens who prefer the flexibility of removing their aligners for meals, sporting events, or those big-life moments.
Treating with only Invisalign, the Clearsmile doctors have become incredibly efficient with the Invisalign system. The average treatment time for their patients is just 8-10 months, with simple cases finishing in just 4-6 months!
As Charlotte's sole Invisalign-only practice, Clearsmile offers scheduling, appointments, and treatment plans specifically designed to serve Invisalign patients—reducing inefficiencies and, most importantly, the cost for patients while providing a seamless experience by the top Invisalign doctors in the country!
"I highly recommend Clearsmile Orthodontics and the Invisalign system!" Nicasha M. says in another patient review. "They are truly there to help make the experience as quick, affordable, efficient, and as pleasant as possible."