Featured Practice: Clearsmile Orthodontics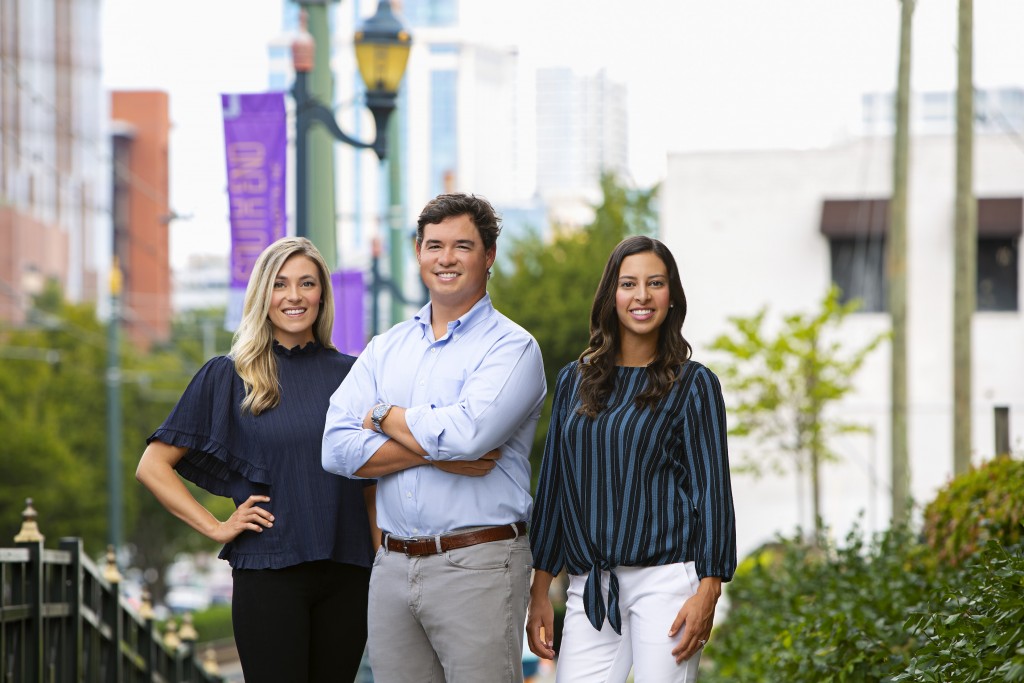 Dr. Colin Webb, DDS, MS
Dr. Nicolette Chahin, DMD, MS
Dr. Jamie Martin, DDS, MS
South End Office
2222 South Boulevard
Ste. H
Charlotte, NC 28203
980-299-3451
Blakeney/Ballantyne Office
9848 Rea Road
Ste. D
Charlotte NC 28277
980-999-6388
Clearsmile Orthodontics is the first and only orthodontic office in the Charlotte area that is completely dedicated to using Invisalign, the top-rated teeth straightening system that uses a series of clear, removable aligners. The Clearsmile doctors have been designated as Top 1% Diamond Plus Invisalign Providers in the world! This is the highest distinction attainable.
In Clearsmile's ultra-modern, all-digital offices in South End and Blakeney/Ballantyne, the orthodontists—Dr. Colin Webb, Dr. Nicolette Chahin, and Dr. Jamie Martin—provide high-quality and comfortable care using the most advanced equipment and technology.
Invisalign has been a giant technological leap forward in orthodontics. Initially thought to be an adult-only treatment, it has become increasingly popular among active teens who prefer the flexibility of removing their aligners for meals, sporting events, or those big-life moments.
The Clearsmile doctors take a very patient-centered and efficient approach to care, while maintaining the quality standards of the orthodontic specialists they are. Combining their extensive experience with a practice tailored specifically to the Invisalign patient, they have become highly efficient with the Invisalign system. The average treatment time for their patients is just 8-10 months, with simple cases finishing in just 4-6 months!
The practice uses digital X-rays and an advanced digital impression machine, the iTero. This machine creates digital models of teeth that integrate into highly sophisticated software, which allows the doctors to engineer a custom series of clear aligners that are then manufactured using 3D printing technology. Say goodbye to gooey impressions!
As Charlotte's sole Invisalign-only practice, Clearsmile offers scheduling, appointments, and treatment plans specifically designed to serve Invisalign patients—reducing inefficiencies and, most importantly, the cost for patients while providing a seamless experience by the top Invisalign doctors in the country!
"Love this office!" Nikki H. says in a patient review. "Staff is always so friendly and welcoming. I was told by other orthodontists that a certain gap between my teeth couldn't be fixed, but they fixed it! Would recommend this practice 100 percent!"