Featured Practice: Clearsmile Orthodontics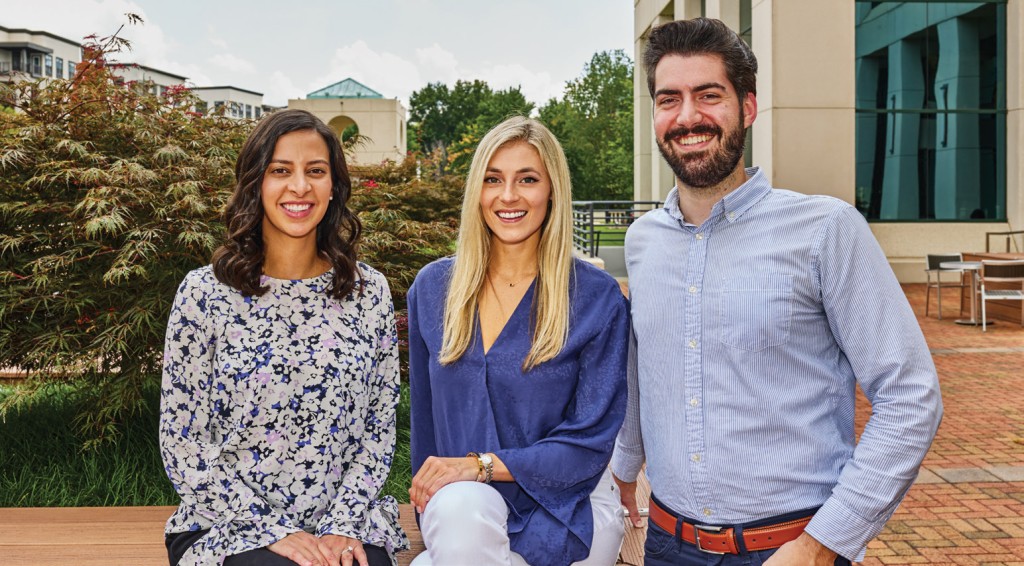 SOUTH END DR.
JAMIE MARTIN, DDS, MS
2222 South Boulevard Ste. H
Charlotte, NC 28203
980-299-3451
BALLANTYNE/BLAKENEY
DR. NICOLETTE MASON, DMD, MS
9848 Rea Road
Ste. D
Charlotte NC 28277
980-999-6388
HUNTERSVILLE
DR. RYAN GROSS, DDS, MS
16633 Birkdale Commons Pkwy Ste. D410
Huntersville, NC 28078
980-399-2824
"I saved $2000 when compared to another dentist in the area who did not solely perform orthodontic treatment," exclaimed Carol C in a review. "I prefer an orthodontist who does this treatment all day. I highly recommend Clearsmile if you are considering Invisalign."

Hands down, Clearsmile Orthodontics is the logical choice for Invisalign. They are the sole Invisalign-only office in the Charlotte area! For 6 consecutive years, Clearsmile has been designated as a Top1% Invisalign office in the world, the highest distinction attainable! "At Clearsmile, we eat, sleep, and breathe Invisalign," says Dr. Jamie Martin. "It is literally all we do – all day, every day – and our team has truly mastered it." e average treatment time for their patients is just 8-10 months, with simple cases finishing in just 4-6 months!
Danielle C. raved about Clearsmile's patient-centric, warm, and friendly environment in a testimonial. "I used to have severe anxiety about any type of dentist. But not here, okay, maybe my first day. But they made me feel so comfortable, I honestly looked forward to my visits." Additionally, she was grateful to find caring, highly skilled orthodontists at such a reasonable price. "I saw a few orthodontists and they all wanted to pull a few teeth and quoted $2-3,000 more than Clearsmile. Clearsmile's treatment plan included no teeth pulled! I drove 1.5 hr for every appointment because it's worth it!"
Dr. Nicolette Mason (Blakeney/Ballantyne), Dr. Jamie Martin (South End), and Dr. Ryan Gross (Birkdale Village/Huntersville) provide state-of-the-art care using the most advanced technology in Clearsmile's ultra-modern, all-digital offices.
Initially thought to be an adult-only treatment, Invisalign has become increasingly popular among teens who prefer no food restrictions, no pokey wires, and longer intervals between appointments. Nikki H discusses bringing her middle-schooler to Clearsmile. "My 14-year-old son recently got his new aligners from Clearsmile and they are awesome! I do not even notice that he is wearing them and neither does he! Additionally, you cannot beat the incredible sta and Doctor's at Clearsmile. It is A++ service and care!!"
"They are so experienced with Invisalign, you can tell right away they will get you the best and fastest treatment plan out of any providers in Charlotte and maybe the Carolinas," says Molly K. in a patient review.