Featured Practice: Dual Image Dentistry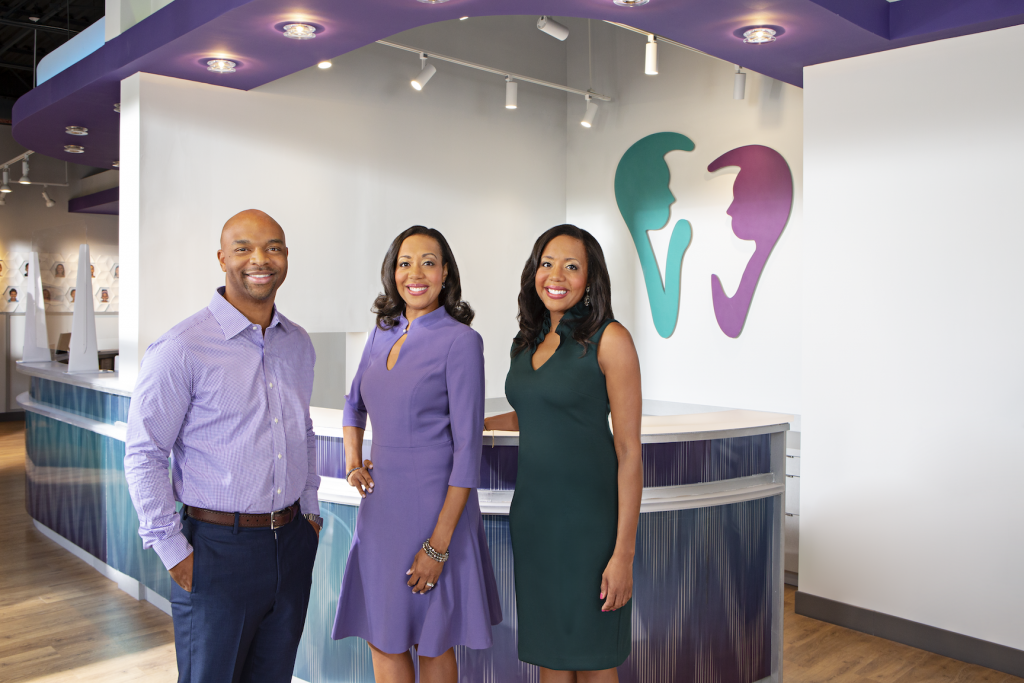 Lindsey Rennick Salone, DDS
Lauren Rennick Lockhart, DDS, MS
Bryan A. Lockhart, DDS
Plaza Midwood/NoDa
1315 Matheson Ave.
Charlotte, NC 28205
704-334-6907
dualimagesmiles.com
Instagram: @dual_image_smiles
 Dual Image Dentistry & Orthodontics is a true family practice, delivering extraordinary care and a unique patient experience at a cozy office that will make you feel right at home. Led by three exceptional dentists and orthodontists, Dual Image covers all of your dental and orthodontic needs at one convenient location.
Dr. Lindsey Rennick Salone (general dentist) and Dr. Lauren Rennick Lockhart (orthodontist) are identical twin sisters who received their dental training alongside Dr. Lauren's husband, Dr. Bryan Lockhart (orthodontist), at the UNC-Chapel Hill School of Dentistry. The trio unified to deliver a caring, family-oriented approach to treatment. This allows them to share dental ideas and design treatment plans together, providing optimum aesthetic results for all patients.
The practice offers a wide range of procedures, including orthodontics (clear aligners and braces), restorative (implants, crowns and bridges, partials, and dentures), cosmetic (whitening, veneers, and bonding), as well as cleanings and checkups. The office is equipped with the latest iTero Element 5D imaging system, which helps to maximize patient care and enhances your entire experience. As part of its orthodontic services, Dual Image is one of the few offices in the nation to offer custom braces and hidden braces (behind the teeth), along with its own clear aligner system called Dualine.
As three of the most respected and dedicated leaders in their professions, Dr. Salone and Drs. Lockhart are committed to delivering the most advanced and highest-level care to their patients and therefore regularly participate in continuing education. Patients always come first for the Dual Image team, and you can rest assured you'll be treated in a hygienic, professional, and friendly environment.
Dual Image is always exceeding expectations, as evidenced by the numerous five-star reviews it receives. "I love this place!" one patient says. "The doctors are the best of the best! Each one is very thorough and attentive to all your needs and concerns. Staff is always pleasant and accommodating. If you're in need of dentistry or orthodontic care, Dual Image is the way to go!"