Featured Practice: Dual Image Orthodontics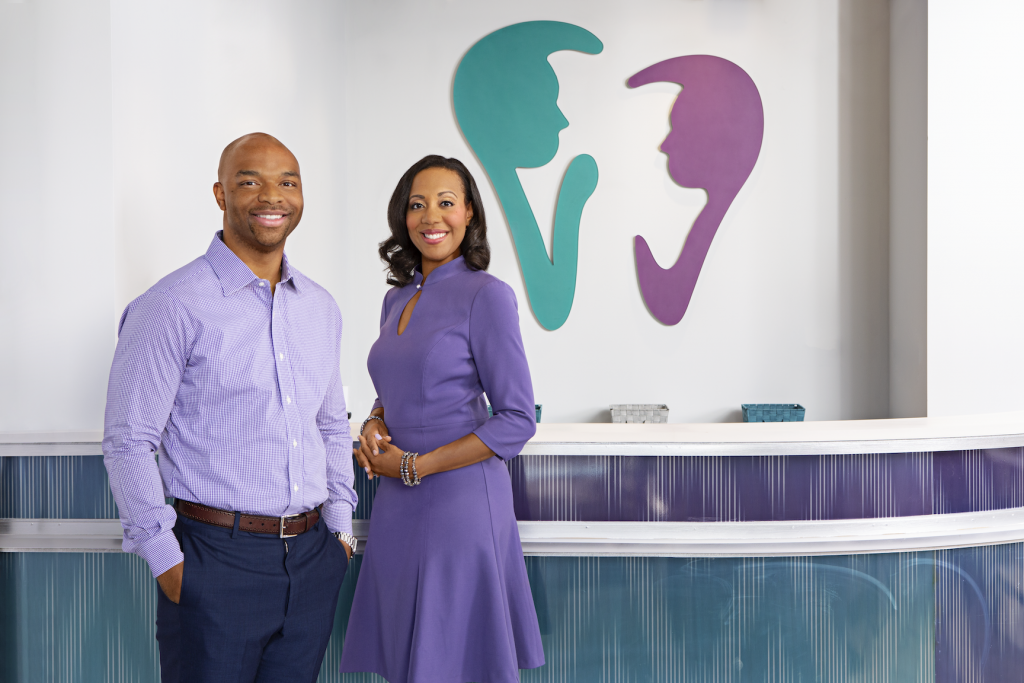 Bryan A. Lockhart, DDS
Lauren Rennick Lockhart, DDS, MS
Steele Creek 
2620 W. Arrowood Rd.
Ste. 102
Charlotte, NC 28273
704-269-8495
Plaza Midwood/NoDa 
1315 Matheson Ave.
Charlotte, NC 28205
704-269-8495
dualimageortho.com
Instagram: @dual_image_orthodontics
"Laugh Frequently. Smile Proudly."
Led by the husband-and-wife team of Drs. Bryan Lockhart and Lauren Rennick Lockhart, Dual Image Orthodontics delivers the highest quality and most advanced orthodontic care in the Charlotte region. The Dual Image team treats patients like family in an uplifting and clean environment, where the goal is to always exceed expectations.
At the practice's comfortable and cozy office, patients are embraced by a friendly, cohesive team that loves working together and delivering confident smiles. Dr. Lauren and Dr. Bryan offer the advantage of two stellar board-certified orthodontists who have passed stringent examination that qualifies them to treat even the most challenging orthodontic cases. As business and marital partners, theyshare dental ideas and design treatment plans together, providing optimum aesthetic results for all patients.
The practice is committed to providing the best patient experience, which is evidenced by its investment in state-of-the-art and the most patient-friendly equipment. Dual Image is one of the few practices in the nation to offer the Inbrace lingual/hidden braces system (braces behind the teeth) as well as the Lightforce custom 3D printed brackets. The practice also provides Invisalign clear aligners and its own in-house clear aligner system called Dualine, which delivers cost savings and more efficient treatment with faster turnaround times. Additionally, the iTero intraoral scanner, 3D printer, iCat 3D X-Rays, and laser technology provide enhanced accuracy and efficiency.
With the practice's commitment to treating patients like family members, customer service is truly the top priority. Patients always come first at Dual Image, where they'll be treated in a hygienic, professional and caring environment.
"Whether you want to fix dental crowding or close large gaps between your teeth, or may have even had treatment before and need simple realignment, we are here for you," Dr. Lauren said. "You will not find another office that offers such a wide range of customized treatment options to get the beautiful smile you deserve in no time. Don't just take our word for it; check out our awesome reviews online and schedule a complimentary consultation!"