Featured Practice: HopeWay Psychiatry & Associates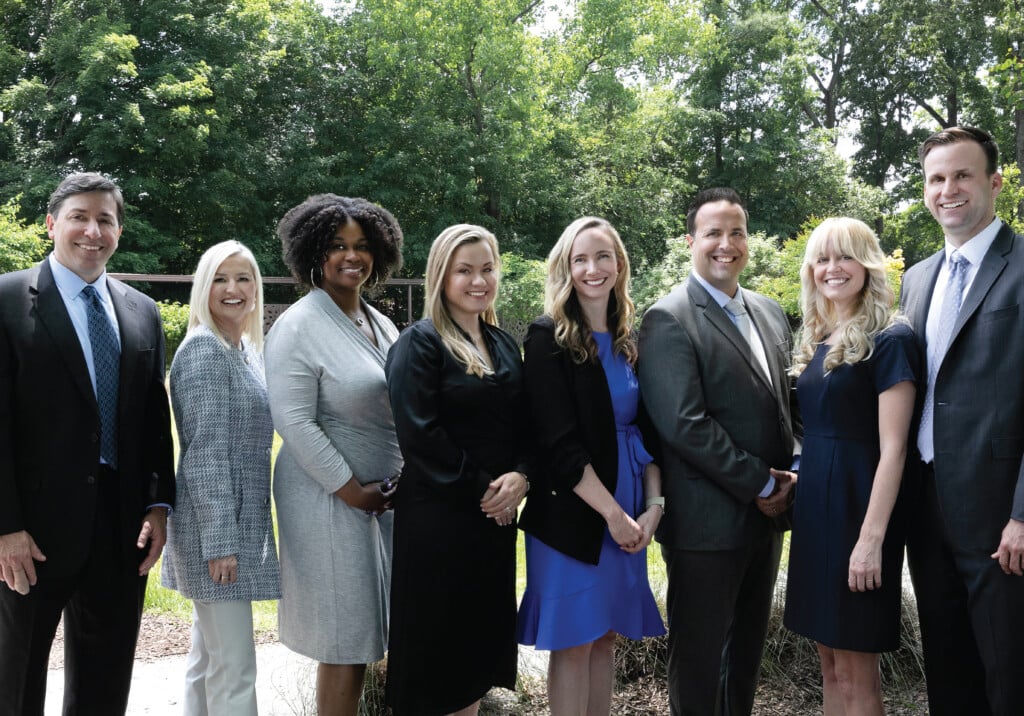 5925 Carnegie Blvd. Ste. 525
Charlotte, NC 28209
980-859-0990
hopeway.org/psychiatry
Among HopeWay Psychiatry & Associates' (HWPA) values are these four pillars: excellence, trust, compassion, and—as the practice's name indicates—hope. Mental health doesn't happen in a silo, so their physicians' focus isn't solely on medication management. They instead utilize multiple avenues for healing, including therapy, nutrition, sleep, physical health, and relationships.
Inside HWPA's SouthPark-based outpatient psychiatric clinic, those methods are applied to a robust array of services offered to children, adolescents, and adults. The clinic's awardwinning physicians bring a variety of expertise to the practice, allowing HWPA to work within child and adolescent mental health, eating disorders, women's mental health, perinatal mental health, bipolar and depressive disorders, complex co-occurring disorders, men's mental health, co-occurring substance use disorders, trauma treatment, sleep disorders, and anxiety disorders, among others. Nutritional services are also available on site.
The clinic aims to improve access to quality psychiatric care for the community no matter the patient's age or needs. If in-person appointments are inconvenient for the patient, virtual options are available. Depending on the identified goals of the patient, HWPA's team is able to minimize wait times, accommodate longer appointments, and schedule more frequent visits, if needed. New clients are usually able to get in within a couple of weeks, avoiding extensive waiting periods. In order to offer integrated care, the clinic has trained professionals on staff who have the ability to do EKGs and lab work, as needed.
That spectrum of care and convenience offers, among many other possibilities, hope.