Featured Practice: Oncology Specialists of Charlotte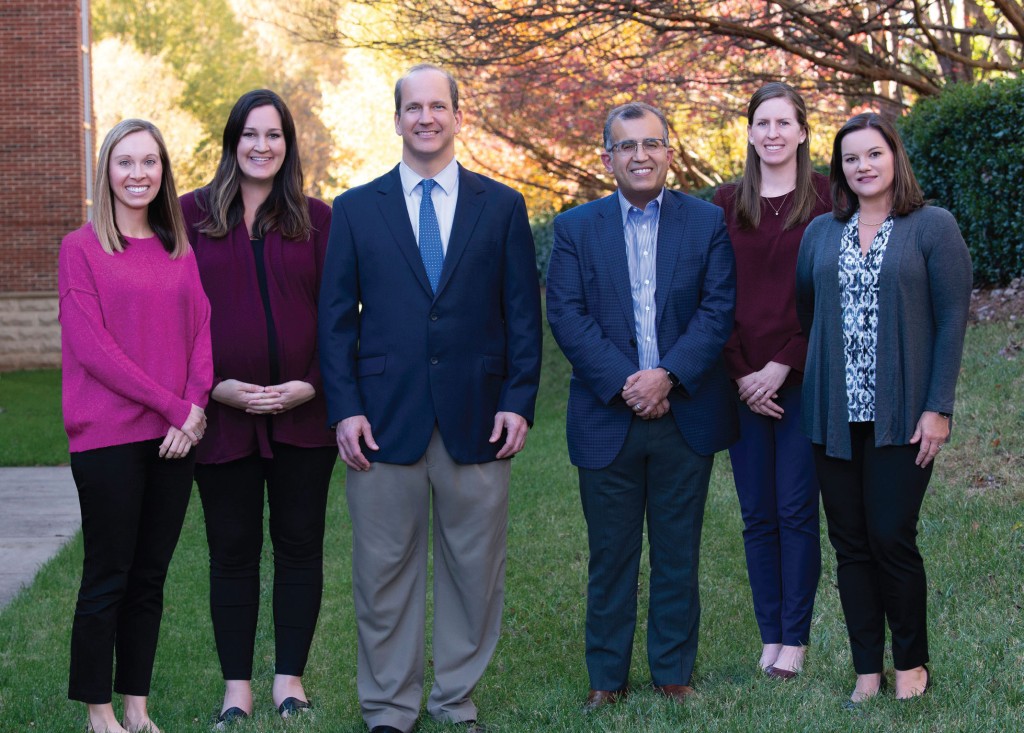 Justin Favaro, MD
Nasfat Shehadeh, MD
Hadley Spencer, FNP-C
Brooke Davis, FNP-C, OCN
Amy Kemmerlin, FNP-C
Charlotte
2630 E. 7th St. Ste. 210
Charlotte, NC 28204
South Charlotte
7108 Pineville-Matthews Rd. Ste. 102
Charlotte, NC 28226
704-342-1900
oncologycharlotte.com
Oncology Specialists of Charlotte (OSC), a tight-knit team of dedicated clinicians, nurses, and administrative staff, is your home for cancer care and blood disorders in uptown and South Charlotte. Led by board-certified medical oncologists and experienced oncology nurse practitioners, OSC offers the most advanced cancer treatment options in a family – oriented manner, providing tailored care to each patient and loved one. The treatment provided goes above and beyond the standard of care. We often coordinate care with specialists from Duke, UNC, Wake Forest, MD Anderson and other academic centers around the country.
Dr. Justin Favaro and Dr. Nasfat Shehadeh were voted TOP DOCTORS in Charlotte for their expertise in medical oncology for consecutive years including 2022.
OSC is an independent, physician managed practice and our services are not tied to hospital billing. We do not charge facility fees and quite often out-of-pocket expenses are lower than those seen with hospital-based practices. You are not limited to one hospital system, and this allows us to best fit the needs of each patient.
OSC offers many of the elements of comprehensive cancer care at both of its convenient offices—infusion and injection therapy, laboratory testing, genetic testing, clinical trials, DigniCap for hair preservation, and immunotherapy for cancer treatments. The physicians and staff incorporate molecular diagnostics, next generation sequencing, physician pharmacy dispensing, and multi-disciplinary care in their treatment plans. Additionally, the practice's care coordinators work with referring physicians to make appointments for patients within 24-48 hours on cancer cases. WE ARE YOUR HOME FOR ONCOLOGY CARE.
This summer, another skilled local oncologist will join the OSC team, as well as additional oncologists and nurse practitioners in the future as we expand our uptown location by moving to a 10,000 square foot facility on Randolph Rd. This will allow us to provide more quality and convenient care, like in-house CT scans. In south Charlotte, we're expanding our clinic to accommodate a new physician.
"The level of clinical expertise, care and concern is second to none," says Susan A. "Everyone at OSC knows the patients well. An incredible patient-centered practice. I cannot recommend highly enough!"