Featured Practice: Sturner Dentistry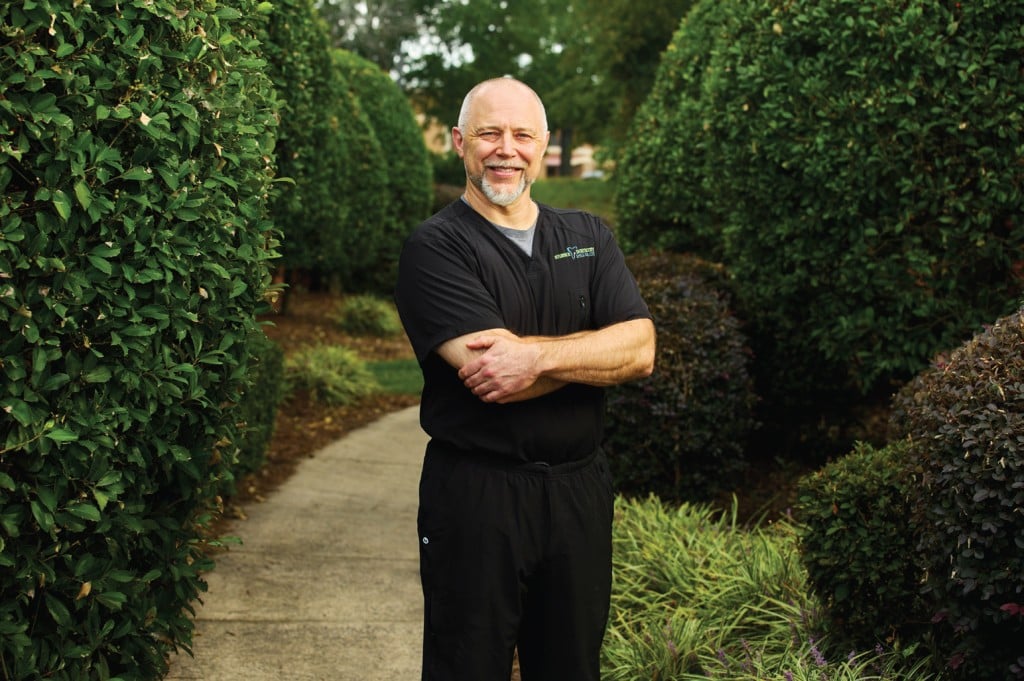 Harold Sturner, DDS
6406 Carmel Road Ste. 306
Charlotte, NC 28226
704-542-9126
sturnerdentistry.com
Sturner Dentistry provides excellent, necessity-based treatment in a friendly, relaxed environment. Dr. Harold Sturner and his staffput your well-being first, and never suggest unnecessary care or procedures. You are much more than a patient at this practice; you are a person. Your history, family and lifestyle are part of your dental health here.

Dr. Sturner takes great care in understanding your dental health as an integral part of your overall health. He is a gifted perfectionist in cosmetic dentistry, and has created many of the healthiest smiles in town. As an art major, he learned to perfect the shade and shape of all your teeth.
His peers and colleagues work as a team with him on difficult cases, and his insight is held in high regard.
Respected, trusted, and highly skilled, Dr. Sturner has been voted a "Top Dentist" by his peers via Charlotte magazine for 12 consecutive years. Attaining this level of consistent excellence reflects the goal of Sturner Dentistry—to exceed expectations in personalized care.
"My daughter was missing 15 teeth since birth, which affected her personality. We could not let her go through life with this condition," one patient review said. "Dr. Sturner, a er considerable thought, formulated an action plan that included a dental 'team' approach. He took a 'quarterback' responsibility to complete the three-year procedure that resulted in her going off to college with a beautiful and admired smile."
Patients of Dr. Sturner enjoy the concierge-style atmosphere and treatment plans. His cell phone number is available to patients for after-hour issues, and he readily responds whatever hour. At Sturner Dentistry, you'll get an exceptional blend of excellent technique, cosmetic talent, personal attention, and concierge treatment. You will not, however, find any recommendations for unnecessary treatment.
Sturner Dentistry provides unparalleled care in a friendly, warm office, where you'll feel right at home.