Featured Practice: Webb Orthodontics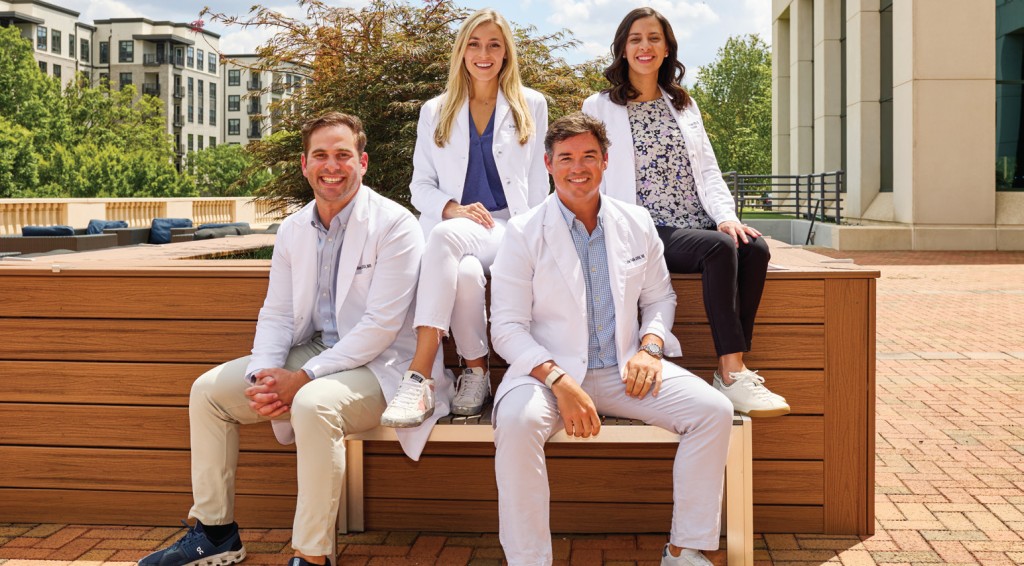 Webb Orthodontics
Dr. Colin Webb, DDS, MS
Dr. Nicolette Mason, DMD, MSS
Dr. Jamie Martin, DDS, MS
Dr. Jeff Goldsmith, DDS, MS
SOUTH PARK
2915 Coltsgate Road
Ste. 102
Charlotte, NC 28211
704-364-7343
webb-orthodontics.com

Webb & Goldsmith Orthodontics
Dr. Colin Webb, DDS, MS
Dr. Jeff Goldsmith, DDS, MS
ARBORETUM
3125 Springbank Lane Ste. E
Charlotte, NC 28226
704-364-4143
WebbGoldsmithOrthodontics.com
"This is by far the best orthodontist office in Charlotte. I absolutely love them," says Maranta W. in a patient review.
Webb Orthodontics is a second-generation, family-owned business, treating local families with world-class results in a warm, caring, fun environment. From the doctors to each staffmember, everyone takes great pride in providing a patient experience second to none. "Our entire team loves what we do, and I think you notice that from the moment you walk in," Dr. Colin Webb says. From the new patient consultation to the celebration of braces removal, Webb Orthodontics wants its patients to be wowed by the entire process and actually enjoy their smile journey.
Kyle D. reiterates these notions in his review, "I'm extremely happy with the treatment given! I have received numerous compliments already on the improved smile and the staff was phenomenal all the way through. They really do want you to smile your best. They give the utmost care from step 1 when you sign up to the very end."
Established in 1981 by Dr. Webb's father, Webb Orthodontics has maintained an impeccable reputation for 41 years! Dr. Colin Webb joined his father nine years ago and with the additions of Dr. Nicolette Mason, Dr. Je Goldsmith, and Dr. Jamie Martin, the awards and accolades keep coming! The community voted them as the #1 Orthodontic practice in South Charlotte for 5 consecutive years. Additionally, they have been designated as a top-1% Invisalign practice in the world for 6 consecutive years, the highest distinction attainable. "Our doctors are incredibly caring and empathetic people, which translates to exceptional standards," says Dr. JeffGoldsmith. "It's cliche but we truly treat every patient like family."
Every facet of the practice's beautiful, convenient office in SouthPark incorporates cutting edge technology, which allows for the most efficient treatment and effective communication between patients and our staff. The practice offers the full array of orthodontic services, including expanders, traditional braces, clear braces, and, of course, Invisalign. Invisalign allows patients to discreetly straighten their teeth without eating restriction and "pain" associated with traditional braces.
"They run a top notch practice. Scheduling was a breeze, as they are very flexible," says Trudy C., after her treatment. "I was finished in 7 months. You're never too old to start the process. My teeth look amazing! I can't thank them enough."