Featured Practice: Webb Orthodontics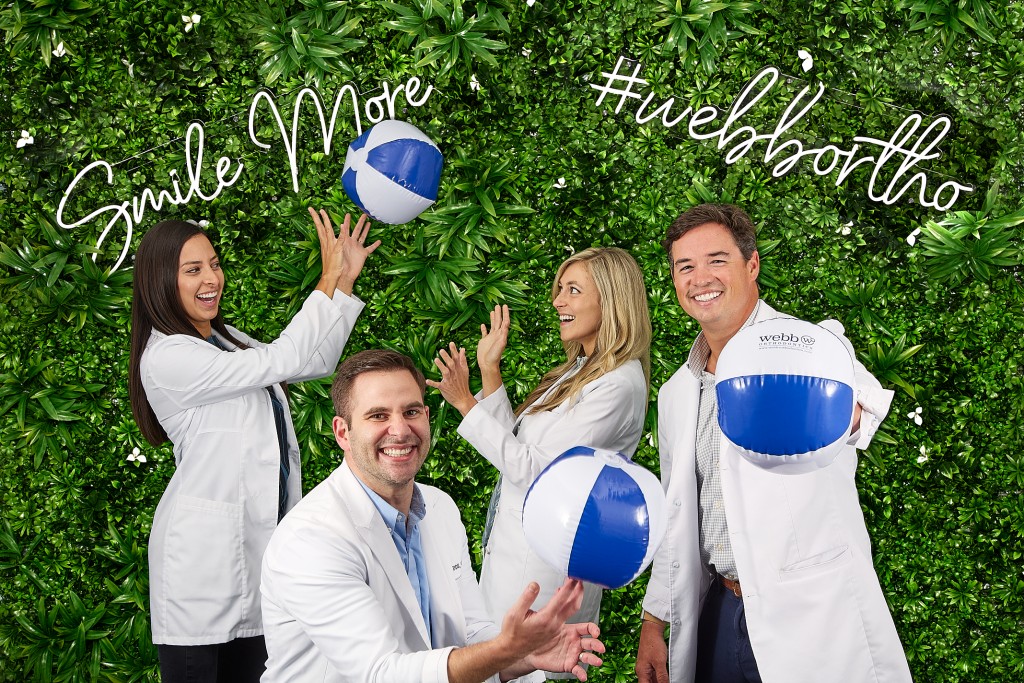 Dr. Colin Webb, DDS, MS
Dr. Nicolette Chahin, DMD, MS
Dr. Jamie Martin, DDS, MS
Dr. Jeff Goldsmith, DDS, MS
2915 Coltsgate Road
Ste. 102
Charlotte, NC 28211
704-364-7343
webb-orthodontics.com
"This is by far the best orthodontist office in Charlotte. I absolutely love them," says Maranta W. in a patient review.
Webb Orthodontics is a second-generation, family-owned business tailored to treating Charlotte families with the highest level of care in the most patient-friendly environment. The doctors and their entire staff take great pride in treating patients like family members and providing a patient experience second to none.
"Our entire team loves what we do, and I think you notice that from the moment you walk in," Dr. Colin Webb says.
Established in 1981 by Dr. Webb's father, Webb Orthodontics has maintained an impeccable reputation for 40 years! Dr. Colin Webb joined his father eight years ago, and together they grew Webb Ortho into the top orthodontic office in Charlotte. Dr. Nicolette Chahin, Dr. Jeff Goldsmith, and Dr. Jamie Martin have joined the practice, bringing a wealth of knowledge of the newest technologies and high-efficiency treatment protocols.
From the new patient consultation to the celebration of braces removal, Webb Orthodontics wants its patients to be wowed by the entire process and actually enjoy their smile journey.
"We just got our second set of braces at Webb Orthodontics," says Kim G. in a patient review. "My daughter just got hers off, and both she and my son LOVE going to the orthodontist. What??"
Every piece of equipment at the practice's beautiful, convenient office in SouthPark is on the leading edge of orthodontic technology, which translates to the most effective and comfortable treatment. The practice offers the full array of orthodontic services, including expanders, traditional braces, clear braces, and, of course, Invisalign. Invisalign allows patients to discreetly straighten their teeth while not missing out on the joys of life.
"BEST SMILES!" says Charlotte R. in another patient review. "The staff is wonderful, kind and helpful, from the front desk, the assistants and the Docs. We have been more than pleased with every aspect of the care."