February Festivities at e2
Two special events have the New Orleans-style restaurant on its toes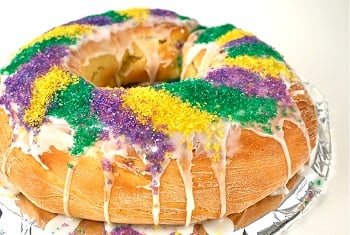 The traditional holiday season may be over, but two upcoming holidays are worthy of celebrating with plates upon plates of food. e2 Emeril's Eatery will be bringing new life and new food to the table for Valentine's Day as well as for the biggest party in New Orleans – Mardi Gras. A special menu for Valentine's Day will be available during dinner on Feb. 12, 13, and 14. A Mardi Gras menu will be offered at dinner on Feb. 16 and 17. The regular menu will also be available during those evenings.
Look for all things romantic on the Valentine's Day menu, which features oysters, beef tenderloin, Champagne, and chocolate. Some menu items include: oven-roasted prawn cocktail with a warm red remoulade; bouillabaisse for two featuring black bass, scallops, and mussels in a smoked tomato and fennel broth; roasted leg of lamb with pink lentils; and a champagne and vanilla genoise featuring white chocolate mousse, chocolate ganache, and hazelnut brittle.
In addition to Charlotte-based R&B singer, Shana Blake, filling the eatery with her soulful songs, the Mardi Gras feast will feature King Cake for dessert. The braided and baked ring of dough is sprinkled with purple, green and gold sugar and has, according to tradition, a tiny, plastic baby baked inside. Other special menu dishes will include: rabbit and celery root remoulade with crispy sweet potatoes and grilled corn chow chow; blackened Redfish with crab butter, Carolina rice, and charred black kale; and crispy Boudin – a New Orleans favorite sausage – with smoked shrimp.
For reservations – which are recommended for both holiday celebrations – call (704) 414-4787 or visit the restaurant's website.