Feeling Festive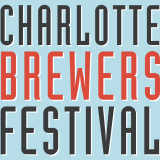 There's no better way to spend a weekend than with a delicious craft beer. Well, unless you're able to sample from the top local and national brewers for one price, with some live music thrown in.
A number of craft beer festivals in the area are taking place over the next two months, and it's a great way to try new beers while enjoying the warm weather. Here's a quick guide to help you navigate, along with some recommendations:
• This Saturday, May 4, is the 5th Annual Beer Fest at Sims Park, home of the minor league Gastonia Grizzlies. Their current lineup features 40 breweries pouring more than 130 beers. From 6 p.m. to 10 p.m., enjoy unlimited sampling (while the beers last). There is also a cornhole tournament, live music by Crawfish and CharlotteBeer.com's Daniel Hartis will also have a table where he'll be signing copies of his book "Charlotte Beer: A History of Brewing in the Queen City."
If you go … Expand your horizons. Sure, Blue Moon, Shock Top and Goose Island will be there, but you didn't pay money to drink a beer you can get at a local grocery store. Aside from stellar selections available from the likes of Foothills, Full Sail, Great Lakes (try Rye of the Tiger and thank me later), Green Flash and more, there are plenty of local breweries that will be represented, including Birdsong Brewing Company, Hops, NoDa Brewing Company, Olde Mecklenburg Brewery and Triple C Brewing Company. And there are a number of other North Carolina breweries, both large and small, to choose from.
Tickets: $30; can be purchased by visiting the festival's Web site and will be held at Will Call for pickup during the ballpark's business hours or the night of the festival. Designated driver tickets are $5. I'd act fast if you're interested, tickets have sold out the last two years.
• Saturday, May 11, is the 3rd annual North Carolina Brewers and Music Festival at Rural Hill in Huntersville. Enjoy music by six bands throughout the day and evening (headlined by Acoustic Syndicate) while drinking craft beer. The unlimited sampling runs from 12:45 p.m. to 4 p.m., and after that beer will continue to be sold as the festival continues. Almost all of Charlotte's breweries will be there along with Free Range Brewing (which is still working on finding a location) and Ass Clown Brewing in Cornelius.
If you go … Make an overnight trip out of it. Camping is available for an additional fee, depending on whether you bring a tent or truck/RV. The campground opens at 10 a.m. and it's first come, first serve as far as space goes. Enjoy great beer while listening to a full day and night of music, and the best part is you're within walking distance of where you'll be sleeping.
Tickets: $30 for the tasting ($20 for designated drivers). An evening ticket to come listen to the music and not attend the sampling is $15. Camping tickets range from $12-$35. Tickets can be purchased at the festival's Web site, and it's also encouraged to buy sooner rather than later, as the festival's organizers expect a sellout.
• Saturday, June 1, marks the inaugural Charlotte Brewers Festival. This is different from similar area events as it is the first festival being put on by Charlotte breweries. If you haven't figured it out by the name, all of the local breweries will be represented at CBF, which will take place at Olde Mecklenburg Brewery from 1 p.m. to 8 p.m. There will also be live music with food trucks on site, and Daniel Hartis will have a book signing as well.
If you go … Know that you'll be supporting local in the truest sense. These breweries often travel across the region to pour their beers, so it'll be nice to be in their back yard for a change. And be ready for a possible surprise, as I imagine a festival being put on by the breweries themselves means we could get a few special beers among the regular offerings.
Tickets: $15 gets you one 12-ounce pour and six three-ounce samples. Additional beer tickets will be available for purchase as well. Tickets are now on sale at the festival's Web site, but will jump to $25 at the door on the day of the event.
• Saturday, June 15, is the 2nd annual Brew Stash Bash at the U.S. National Whitewater Center. Full details about the beers/breweries are still in the works, but last year's inaugural event featured most of the Charlotte breweries along with various ones from North Carolina and South Carolina. I'd expect something similar in 2013. The beer sampling begins at 1 p.m., and there will be live music throughout the day, headlined by Railroad Earth at 8 p.m.
If you go … Get some exercise. Before the beer tasting, participate in the Brew Dash, which is a 6K race through the Whitewater Center's trail system. Running will make you feel better about all those beers you're going to consume, trust me.
Tickets: $5 for one craft beer card, which includes four four-ounce samples. The event and concert is free to attend (although there is an obligatory parking charge to get in the USNWC). If you're planning to run in the Brew Dash, it's $27, or $32 will get you into the race along with a $10 craft beer card. More information can be found at the event's Web site.