Fern, Flavors Of the Garden to Relocate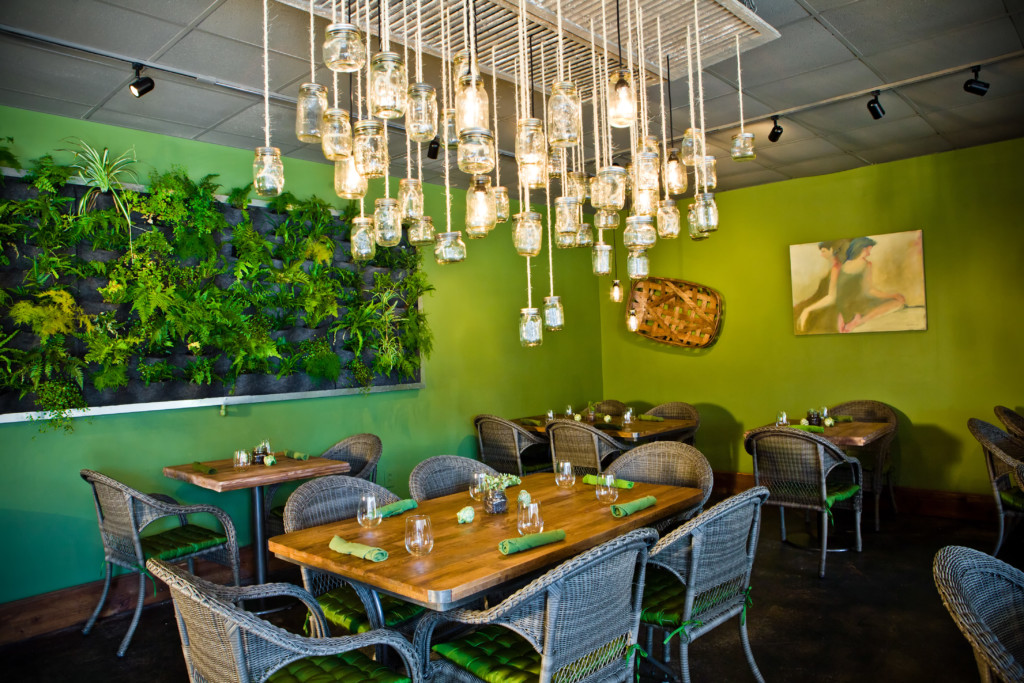 Fern, the popular vegetarian restaurant in Plaza-Midwood, will relocate to the Dilworth neighborhood towards the end of summer. General Manager Susan Walley says they are currently targeting the beginning of August for the change, noting that the existing space won't require many modifications to support the concept.
As construction ramps up, Executive Chef Matt Martin will focus on developing the menu for the new location, reviewing past and current offerings and possibly adding new items to the mix. The décor will change slightly as well; while they plan to keep the salvaged wood tables, the green accents, and the earthy tones, the team plans to shift toward a lighter color palette. They hope to find a home for the "Fern wall," an eponymous piece of living décor at the Central Avenue location—though wall space is limited.
When asked if they plan to stay open at the Plaza-Midwood location until the move, Walley said, "Yes, as long as possible." Both locations will likely need to close for about a week or so leading up to the Dilworth opening, but Walley hopes to keep that down time to a minimum.
The relocation comes at a good time for Fern's owners, who also run Halcyon restaurant, the Community Cafe at Discovery Place, the Something Classic Cafe in Uptown, The Modern Cafe inside the Bechtler Museum, as well as Daisy Catering and Something Classic Catering.
Fern currently shares a building with Something Classic Catering, which has outgrown its existing space and will relocate. Taking on that additional footprint seemed an outsized move for the restaurant, which maintains an intimate feel. Meanwhile, the space once occupied by Something Classic Cafe in the Twin Oaks shopping center is empty, and has been since last December. The decision to close that cafe arose once many of their offerings became available at the Harris Teeter just down the street in Kenilworth Commons (as well as the Myers Park and Uptown locations). Repurposing that space for Fern seemed a logical solution.
The move also comes at a time when the restaurant scene in pedestrian-friendly Dilworth is experiencing a bit of a Renaissance. At least five new restaurants have opened in the last two years within about a third of a mile of each other—along the same stretch as Fern's new home—and another is on the way.