Festivals at Olde Mecklenburg and Sycamore this weekend, plus do some good with Birdsong's Sugar Creek cleanup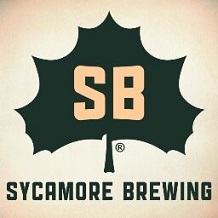 It feels a little strange to be writing about craft beer with everything currently going on in Charlotte. It's not lost on me that a craft beer event or release pales in importance to a city struggling to keep the peace amidst so many unanswered questions.
Nevertheless, some may find solace in being able to respectfully debate over a beer or get out to one of many fine breweries in Charlotte to experience some of the greatness this city has to offer.
So with that said and more importantly, with all respect to current events, here's a look at upcoming local craft beer events. Stay safe and be kind to one another. I've seen some bad things over the past few days, but I've also seen a lot of good, which is inspiring as we move forward.
–Sycamore Brewing is holding a Fall & Pumpkin Fest" this Saturday at the brewery beginning at noon. To celebrate the much welcomed cooler weather, Sycamore will debut a few new seasonal beers including its pumpkin ale, Gourd Have Mercy and Cinnamon Bun Brown.
The brewery will also feature other fall seasonal beers from other local breweries. Five food trucks will be on site, with a few serving pumpkin-themed items, and there's also live music from seven different bands on Sycamore's two stages going from noon until the event shuts down at 10 p.m.
–Olde Mecklenburg Brewery has already released its popular fall seasonal, the award-winning Mecktoberfest, and is now set to host its annual festival of the same name. The three-day celebration runs from Friday to Sunday, 11 a.m. to 11 p.m. Wear your best German attire, or you can buy an authentic Oktoberfest hat from OMB for $15.
Of course, Mecktoberfest will be on tap, along with Copper, Captain Jack, Southside Weiss, and Hornets Nest Hefeweizen. All beers during this festival will be served in glass 16-ounce mugs, and Olde Mecklenburg will also have a special menu that includes such items as schnitzel, spaetzle and currywurst. Multiple bands will be playing throughout the weekend, and there is no charge for admission to the festival.
–On Saturday morning the Birdsong staff is giving back to its community and inviting others to join. Everyone is meeting at Birdsong's taproom at 9:45 a.m., and from there will set out to clean up the brewery's adopted section of Little Sugar Creek. The brewery is providing supplies, and is also handing out prizes for whomever collects the most trash, as well as the strangest items collected.
Following the cleanup, everyone is invited back to Birdsong from noon to 2 p.m., where beer and pizza will be provided to all volunteers. In short, clean up, do some good and be handsomely rewarded.