First and Last Words
A writer, a hermit, and Oreo cookies: The strange and sad tale of Cole Waddell's first magazine story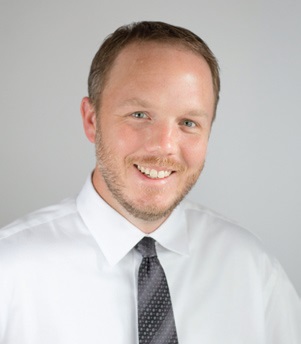 HE INTRODUCED himself in all caps, three days before Christmas: "I'M SENDING ALONG AN UNSOLICITED MANUSCRIPT. IF YOU SEE FIT TO INCLUDE IT, IT WOULD PLEASE SOMEONE BORN AND BAPTIZED IN CHARLOTTE. … ENJOY THE HOLIDAYS; HAVE A HEALTHY, HAPPY NEW YEAR!
– COLE WADDELL"
In two years as editor here, I'd received countless unsolicited stories, and we hadn't printed any of them. I opened Cole's story without much hope for it and printed it to read on the plane trip home for the holidays. He titled it "Remembering Two on Tryon." It was a tribute to two old stores in Charlotte, Jack Wood and Tate-Brown. Cole worked at Tate-Brown in the summer of 1962, between his junior and senior years at the University of North Carolina. The draft was rough, but Cole's words were thoughtful, his humor subtle. For some reason, on that plane on Christmas Eve, I decided that we could work with it.
I emailed Cole after the New Year to tell him. He turned off the caps lock: "What a pleasant surprise to receive your email! … After my submission, I questioned my own sanity, my own sense of logic. What had I done? However this plays out, my appreciation and gratitude for your efforts and contribution will remain undiminished. Please know that."
We went back and forth through revisions in late February and early March, and the only push-back he gave me was that he didn't want me to address him as "sir." We scheduled the story to run in the May issue with a new title, "Penny Loafers and Alligator Belts." Our fact-checker, Carl Moritz, went to great lengths to confirm the details, most of which were 50 years old. It all checked out. Cole and Carl last corresponded on March 8. Cole was 74 years old, and his first magazine story was ready to be sent to the printer.
I've been a writer and editor for 15 years, and I've had hundreds of stories published in newspapers and magazines. At times, this writing business feels like work, like a job. It's easy to take for granted that there will always be another story to write and another place to print it. Each month, our magazine is filled with work from writers who've published thousands of words in their careers—folks like Ron Stodghill, our new back-page columnist. Ron's been to the top of the profession, working as a staff writer for Time Inc. and The New York Times, among many others, and his first column for this magazine appears this month.
Cole was different. His passion was writing and art, but his profession was advertising. He worked in New York for four decades. He was thrilled that "Penny Loafers and Alligator Belts" was being published, and I was thrilled for him. I envisioned him sitting with grandkids on his lap, reading to them the words he'd written.
Cole never got to hold his finished story. And it turns out, he was very different from the person I pictured.
He was never married. He had no kids or grandkids. He had one blue eye and one brown eye. And in the last decade of his life, he became, in the words of a friend, a hermit.
On September 11, 2001, he was in New York and saw the second plane hit the World Trade Center. He watched the buildings crumble. Later that year, one of his favorite aunts in Lancaster, South Carolina, died. On his way to the airport to fly home for her funeral, he fell and broke his shoulder. He didn't care for doctors, so he stopped going to rehabilitation. His arm and shoulder never worked right again. In 2005, he retired and moved back to Lancaster, into the tiny, yellow home near the high school where he grew up, the home where his mother raised him after his father died when he was 19 months old, and he stayed there, alone. He had a few more bad falls, broke a hip once, and wound up in a wheelchair. He moved it around that tiny, yellow home by pattering his feet on the floor.
His diet was steady. Oreo cookies and Pepsi. He was in terrible physical shape and getting worse, but his mind stayed sharp. His closest friend in Lancaster, a high school classmate named Jane, was a nurse. She made regular visits to check on him. She'd always tell him she could stay for 15 minutes but she wound up there for hours, listening to him tell stories. He was always a little odd, but he was funny and brilliant, too.
That much is apparent in a story he wrote for the Lancaster News on September 11, 2011. It's a narrative, written in the present tense, recounting his experience from that day 10 years earlier. The words sing. The thoughts are touching. Toward the end he takes readers into his New York home on the night of the attacks. "My evening prayers are typically those of a child and can get rather long. Tonight, I will be brief because, I tell myself, God must be awfully busy. He's probably hearing from everyone in town, even from people who've never prayed before. I hope he's had a break, at least to eat some dinner."
Four days after Cole's first magazine essay made it through the final stage of our editing process, he popped another Oreo into his mouth. His epiglottis, the flap that directs food into the digestive system and air into the respiratory system, failed. The Oreo went down the wrong pipe. Cole died the next day, on March 13, a Friday. He weighed 89 pounds.
I didn't find out until the next month, after "Penny Loafers and Alligators" was on the newsstands. A reader emailed to tell me she liked his story, but that when she googled his name she found a short death notice. It listed only his date of birth and date of death.
Forest Lawn West in Charlotte handled his cremation. His cousin Linda, who lives in Charlotte, purchased a blue and white crystal vase to hold the ashes. The few friends and family who knew him held a small service in the little Lutheran church in Lancaster. They served Oreo cookies.
Otherwise, Cole Waddell died much like he lived in those last years, leaving little trace of himself. I called the Lancaster News to see if anyone there knew him. An editor passed my information to Jane, who called that afternoon. She talked about her friend for half an hour. It was clear that she loved him, and her stories revealed a gentle, witty, complicated man who should have given himself more credit, a gifted writer who never saw his first magazine story in print, a natural storyteller whose last wish was to not have an obituary.
Michael Graff