First Fridays at the Mint Wraps for the Season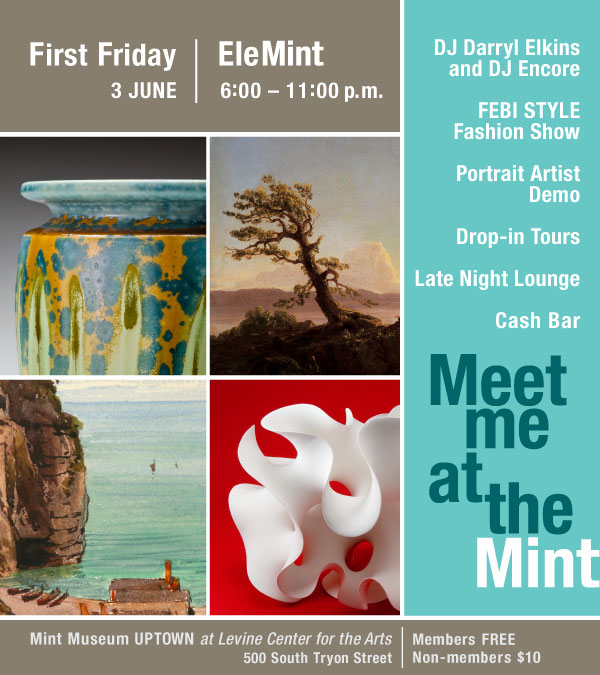 This Friday, June 3, sees the final First Fridays at the Mint of the season. The popular, monthly, after-hours event will return in the fall, but if you haven't experienced it yet at the Mint Museum Uptown, you'll want to come out tomorrow before it takes a summer break.
The event goes from 6 p.m. to 11 p.m. and has something for everyone—museum lovers as well as party people. There will be an eclectic fashion show by Febi Style (featuring the elements earth, wind, fire, and water), live art demonstrations by artist Gordon David, tours of the galleries, a cash bar, and more. Plus, there will be music by DJ Darryl Elkins and DJ Encore, and the party gets turned up in the EleMint Lounge on the terrace once the sun goes down.
Events like this have an air of sophistication, while still allowing you to get your drink and two-step on. Admission is free for Mint Museum members and $10 for non-members. Mint Museum Uptown, at Levine Center for the Arts, 500 S. Tryon St., 704-337-2000, mintmuseum.org/firstfridays.