Flip Your Gift Party
For those who think regifting is a no-no, this event will change your mind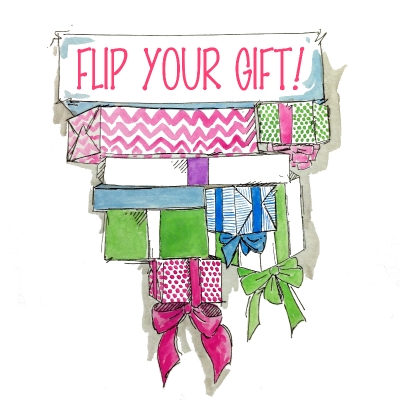 Gifts may be the last things on your mind this weekend, but Simone McDowell is always thinking about them. She loves shopping so much that she made a business out of it. Honeebee Gifts is an online resource for gift guides and ideas, and McDowell offers personal gift shopping, gift consultations, event hosting, and guest speaker services.
"It's very fun," McDowell says. "It's hard work, but you can't have a bad day when you're talking about gifts."
Three years ago, an idea popped into McDowell's head. She wondered if she could create an event where people could swap gifts they received for Christmas that were nice but weren't quite the right fit—a toaster oven when you have no counter space or a second set "Friends" DVDs. Many people consider regifting a no-no, but they shouldn't, McDowell says. She thought the event might eliminate the secrecy and hesitation.
She created the Flip Your Gift Party, and 50 people showed up the first year. Last year, 75 people attended, and she hopes 100 will come to this year's third-annual event. The Flip Your Gift Party will be Saturday, January 10, from 11 a.m. to 1 p.m. at Hydrate Medical on East Boulevard. Admission is free, but click here to RSVP.
"There shouldn't be any negativity around it," McDowell says. "When people come to the event and see those items, they realize it was just not a good fit for that one person. It's kind of a win-win."
The gifts must have at least a $10 value and have been received this holiday season. People will inspect the gifts when they arrive, register them, and place them in the gift-exchange area, which will open at noon. While guests wait for the exchange, they can browse the pop-up shops of local boutiques and enjoy mimosas and light bites.
McDowell's motto is "elevating the gift experience." The Flip Your Gift Party takes her mission to another level, creating a social event around an action that's generally considered a social faux pas.