Food Events for Your Halloweekend
There are treats in every corner of the city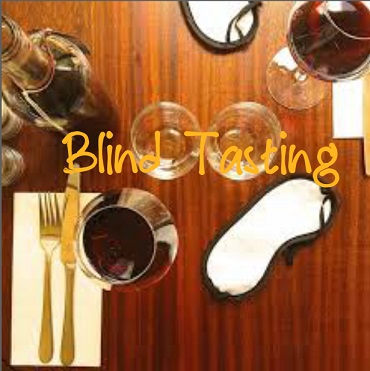 It's the spookiest time of year, but the amount of food and wine events happening around Charlotte are anything but scary!
Blue Restaurant & Bar: Head to Blue in uptown tomorrow, Friday, October 30, at 7 p.m. for Egyptian night. The night kicks off with a reception and small passed appetizers. At 7:30, guests are invited to chow down on a four course dinner including dishes like lahma bil basal and Egyptian baklava. Cost is $45 per person; reservations are required. Call 704-927-2583.
___________________
Bonterra: Tomorrow, Friday, October 30 starting at 6:30 p.m., Bonterra will host its Robert Foley wine dinner. Space is limited and reservations are required for the five-course wine dinner which costs $115 per person. Already planned dishes include wild boar chops with cauliflower gratin and Brussels sprouts petals as well as a tart with chocolate, blue cheese, and pistachio. Call 704-333-9463, more info can be found here.
___________________
Defiant Whisky: On Friday, Oct. 23, the makers of Defiant Whisky began hosting "Destination Dining," a series of festive evenings overlooking North Carolina's South Mountains. Bring friends and loved ones to enjoy four-course gourmet meals featuring some of the region's top catering chefs every Friday evening through November 20 at Camp Golden Valley in the Golden Valley region of Bostic, NC. The dinners include passed hors d'oeuvres, a starter course, main entrée, and a dessert, as well as complimentary Defiant Whisky tastings. Space is limited and reservations are on a first come first serve basis to those 21-years old and older. Doors open at 6 p.m., and dining occurs from 7 to 10 p.m. Reservations are required. To reserve your seats for any of the available dinner dates visit Defiant Destination Dining and buy tickets here. The menu for tomorrow, October 30's dinner includes slow roasted pork osso bucco and spicy spaghetti squash soup. For questions, call 828-245-2041.
___________________
Passion8: The eatery is hosting a festive Halloween dinner for $45 per person, where diners will taste four "blind" courses. The dining in the dark meal will start at 6:30 p.m. on Saturday, October 31. There is a very secret menu to add to the suspense. Call 704-910-3161 to reserve your spot.
___________________
Free Range Brewing: This Sunday, November 1, at 2 p.m., Chef Marc Jacksina will host the premiere of Order/Fire at Free Range Brewing. There will be live music by the Loose Lugnuts, plus the first 100 beers are being provided by Asterisk Creative. This first episode of Order/Fire, Charlotte's culinary video web series, will feature Chef Clark Barlowe of Heirloom Restaurant. Order/fire is produced and filmed by award winning photographer and director Peter Taylor. Each episode aims to get a behind the scenes look at the area's leading culinarians, mixologists, restaurateurs, purveyors and farmers. With a "from the hip" approach, the topics will vary to get a more personal picture of what's influencing them, what they are doing, and where they are going.
___________________
Foxcroft Wine Co.: On Tuesday, November 3, at 7 p.m., head to Foxcroft for a private tasting event of the Spire Collection. For $45 per person you can try the Mt. Brave to the Cardinale to the Wind Racer Chardonnay. Click here for more info.