Food for the Fourth
We pulled together five of our favorite recipes for a summertime holiday menu that's fresh and festive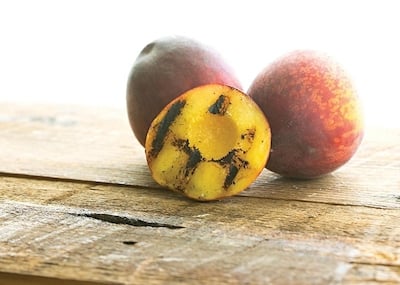 If you want a little more sophistication than a hot dog and a bag of potato chips, but don't want to spend a whole day in the kitchen, give these recipes a try.
1. Start things off with a simple sangria. Click here for a basic recipe — tequila, triple sec, fruit juices, red wine, and ginger ale — from Vida Mexican Kitchen y Cantina. Then customize it with fresh fruit, herbs, or a wine variety of your choice. This cocktail works well in a big pitcher for a crowd.
Photo courtesy of istock/charlotte home + garden, May 2012
2. As guests arrive and enjoy their sangria, put out a dip or two with some pita points, chips, or vegetables. We have four options here from some popular restaurants around town. For summertime, we particularly like this spicy feta dip from Plaza Midwood's Soul Gastrolounge. It uses cool, creamy Greek yogurt and doesn't require cooking.
photo by chris edwards
3. This chicken paillard recipe elevates dry, grilled chicken you might have endured before. Marinate the chicken ahead of time and then choose from three toppings — eggplant caponata, walnut-basil pesto, or Dijon salad — to finish it off. If you want to provide options for your guests, prepare all three toppings and let them choose.
courtesy of istock/charlotte home + Garden, april 2012
4. Serve this red-skin potato salad alongside the chicken. The potato skins, parsley, and pickle relish make for a pretty presentation.
photo by chris edwards
5. Finish the meal on the grill with some seasonal fruit. The latest issue of Charlotte Home + Garden offers some tips and recipes for grilling fruit. Peaches are plentiful right now, so try charring some and serving them with a scoop of ice cream, dollop of whipped cream, or drizzle of honey. Or throw some bananas on the grill for a twist on the traditional banana split.
photo by peter taylor