Food News Roundup
A new chef is crowned, uptown gourmet takeout kicks off, and 1970s prices for pizza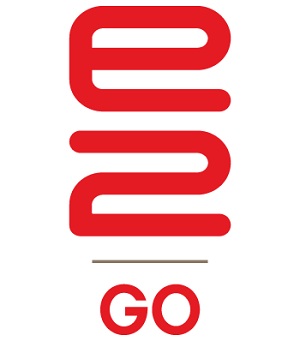 Here's a quick roundup of what's going on in the world of Charlotte dining:
Mellow Mushroom will bring back selections from its original 1974 menu on August 20th in a "Way Back Wednesday" celebration to mark the brand's 40th anniversary since the first Mellow opened on Spring Street in Atlanta. Each of Mellow Mushroom's locations nationwide will be offering a small cheese pizza, Coke products and select beers at their 1974 prices. The menu selections will be 30 cents for Coke products, 75 cents for Michelob, Budweiser or PBR and $2.50 for a small cheese pizza. Mellow Mushroom will also be hosting a contest for customers to win a trip to Amsterdam for two. Customers will be able to pose, in-store, with a backdrop of the first Mellow Mushroom location and post it to Instagram with #40YearsBaked to enter. Those without an Instagram account can upload their images to www.40yearsbaked.com
Take out in Uptown: e2GO is now offering online, including mobile, ordering for breakfast and lunch. "We know people don't always have time to sit down for breakfast or lunch. For people in a hurry who don't want to sacrifice taste, e2GO's new mobile ordering is the way to go,"said chef de cuisine Brian Mottola. Customers may place orders at www.emerilsrestaurants.com/ordere2go via a computer or mobile device and choose their pickup time.Orders can be ready within 30 minutes, but customers can place orders and request them for a day or more in advance. A credit card is necessary to complete an online order, but customers may provide any other method of payment at pickup.
MAP Management is pleased to announce the promotion of Chef de Cuisine Kyle Rhodes of 5Church to Executive Chef at Nan and Byron's. Originally from St. Louis, Missouri, Rhodes started working in restaurants at the age of 17. His first kitchen experience was at Andria's Country Side, where he worked with Executive Chef Antoine Moussalli, Chef/Owner of 1818 Chophouse Adam Washburn, and Sous Chef at Domaine Chandon Andre Moussalli, who are all graduates of the prestigious New England Culinary Institute. Rhodes truly appreciates the time and effort each of these now established chefs devoted to him while he aspired to become a chef himself. He later ventured on to work and learn in many of the best restaurants in St. Louis including Niche, Café E.A.U. in the affluent Central West End neighborhood and Araka in Clayton, MO. While working full time as a chef, Rhodes was earning his bachelor's in business administration with a specialization in management from Southern Illinois University Edwardsville. Upon graduating, he moved to Charlotte to attend Johnson & Wales University and further his education in culinary arts. While attending JWU, Rhodes worked at Barrington's for over three years. He has now lives in Charlotte and has spent the last two years as chef de cuisine at 5Church restaurant honing, creating, and reinforcing solid flavors and techniques under Chef Jamie Lynch.