For Many in Charlotte, the Recovery Will Last Longer than the Crisis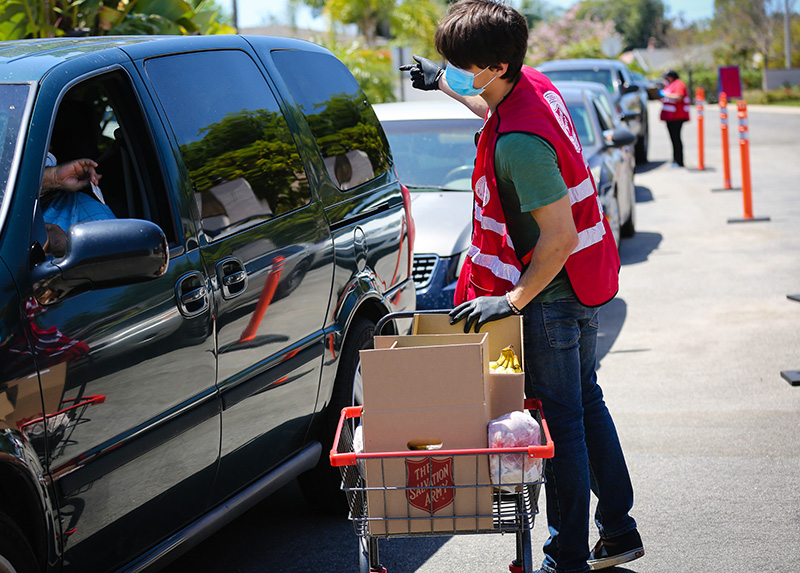 For more than 100 years, The Salvation Army has served in the wake of disasters, meeting real-world needs, and offering emotional and spiritual care as families put their lives back together.
"Through this work, we've learned one important fact," says Major Wilma Mason, area commander for The Salvation Army of Greater Charlotte. "The recovery lasts much longer than the crisis itself."
With the COVID-19 pandemic and resulting economic collapse, racial unrest, and political turmoil, this past year has been a crisis unlike anything we've experienced in our nation.
Across Charlotte, the city's most vulnerable neighbors are those feeling the biggest impacts.
Just like it has in Charlotte since the early 1900s, The Salvation Army is standing by those in need during this tumultuous time. Its staff has been on the frontlines, sheltering families who are losing housing, helping children who need to access school online, and offering other support services when families need it most.
For many, the familiar sight and sound of The Salvation Army's Red Kettles signal the start of the holiday season. However, some people may be less familiar with the many daily programs those funds support.
In addition to helping families in need at Christmas, The Salvation Army of Greater Charlotte provides support services through its Center of Hope shelter for women and families experiencing homelessness and through its six Boys & Girls Clubs offering at-risk youth mentoring and out-of-school-time resources and activities. Both critical programs have continued, albeit differently, throughout the pandemic.
"Our services have not or will not stop," adds Mason. "Our mission is to meet human needs by offering hope, promoting dignity, and providing opportunity to everyone who comes through our doors. And that will never change."
What has changed is how those programs work during a pandemic.
At the Center of Hope, The Salvation Army, with the help of its partners, has provided lodging at local motels for families so that individuals in the shelter can more safely maintain social distance. Meanwhile, the Center of Hope staff has continued to work hard to give clients access to permanent housing, job training, and more.
At its Boys & Girls Clubs, The Salvation Army's after-school program has morphed into an all-day program while students have been virtually learning. The Clubs are now remote learning sites—while the North Carolina remains in Phase 3—where students get the help they need to stay on task. The Clubs have also taken on the feeding responsibility, working with local school systems and private partners to ensure that its members have three daily meals as well as meals for their whole family on the weekends.
Not only has the pandemic impacted service delivery, but also how The Salvation Army raises support.
"It's true, you might not see quite as many of those Red Kettles out in the community this holiday season," Mason says. "But that doesn't mean your support isn't critical. The need this year is greater than ever. We are so thankful for our government, corporate, and faith partners. We can't do this important work without individuals and organizations stepping forward to provide financial backing."
The Salvation Army of Greater Charlotte has set up a virtual Red Kettle for the community to make
contributions.
While the crisis has lasted months and is still ongoing, the recovery for many – without the help of The Salvation Army – will last much longer. Financial gifts through the Red Kettle Campaign give The Salvation Army the resources it needs to support families in need throughout the coming year. While the pandemic's impact may carry on, so also will the life-changing effects of your gifts. Click here to make your virtual Red Kettle contribution.