Foskoskies to close this Saturday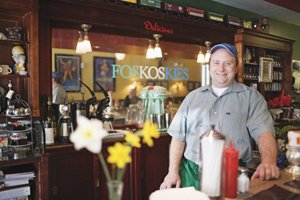 In 2008, then-new Foskoskies (or, at least, the newest incarnation of Foskoskies, which originally opened in Augusta, Ga. in 1947) made our Best Of The Best list. We dubbed it the Best Little-Known Restaurant.
Since then, the little neighborhood restaurant on the fringes of Plaza Midwood has gotten a lot of love from us, including being named in our Best Of The Best issue again in 2010.
We've written about the restaurant's sandwiches (specifically, the Reuben), desserts, and location (the original site of Pike's Soda Shop).
But the restaurant announced yesterday on Facebook that it will close after dinner service this Saturday—so if you've been meaning to check out the little diner on the East Side, it's time.
Fair warning: based on the comments on the restaurant's Facebook page, you might need a reservation.